ST. PETERSBURG, Fla. -- As a tropical disturbance emerges off the African coast, it's looking more so likely forecasters will check the "F" name on this season's list.
The National Hurricane Center pegs the system at an 80-percent chance of developing into a tropical depression or storm during the next two days and an even higher, more likely 90-percent chance through five days. If it becomes a tropical storm -- categorized with winds in excess of 39 mph -- it will be named Florence.
Weather computer models this early on in the system's development do not have the storm traveling to the U.S., however, this is the middle of hurricane season and all forecasts need to be monitored.
At 11 a.m. Thursday, the hurricane center began issuing advisories for the system and initially call it Potential Tropical Cyclone Six. The "potential" in the name means forecasters are confident the storm will intensify.
A tropical storm warning is in effect for many of the Cabo Verde Islands.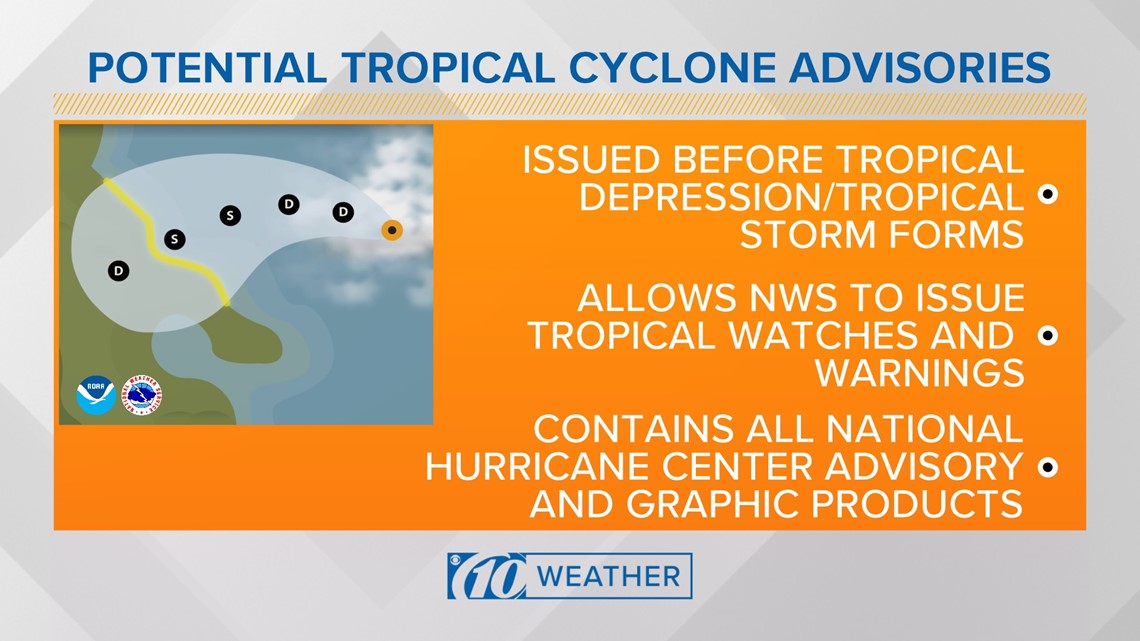 In a case of weird timing, it was one year ago Thursday that the National Hurricane Center started naming a system coming off the African coast: Tropical Storm Irma. It rapidly strengthened to become a hurricane within 24 hours and, on Sept. 10, made landfall in Florida.
It's OK to not to worry right now, especially since all storms are not the same and models do indicate this African system being one mostly for the fishes over open water.