Unlike COVID-19 cases, temperature trends aren't flattening yet.
In fact, temperatures have risen in 98 percent of cities in the U.S. while the contiguous U.S. has warmed 2.4 degrees Fahrenheit in the 50 years since the first Earth Day.
The annual average temperature in the Tampa Bay area has warmed 2.9 degrees since the first Earth Day.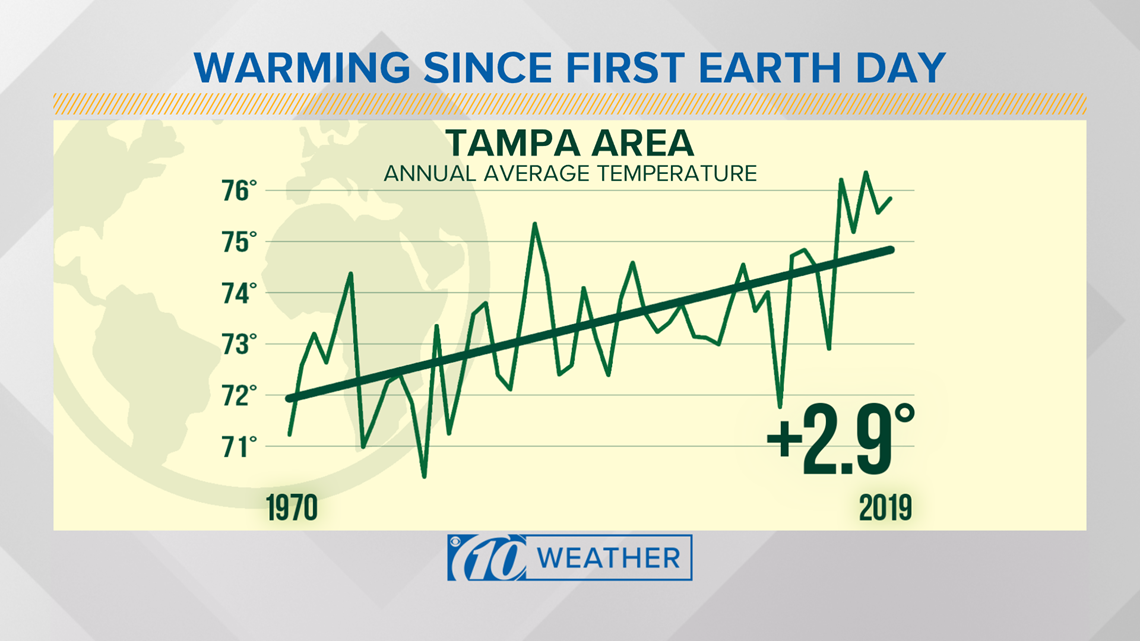 With the global response to COVID-19, it's clear that we really are all connected on one Earth, and the current events show what our world can do when we work together to solve an issue, using the power of science-based guidance—both at the individual and collective levels.