ST. PETERSBURG, Fla. — 10 Tampa Bay has launched 10 Tampa Bay+, a new and improved streaming app on Apple TV, Fire TV and Roku devices, bringing you more live and on-demand local and breaking news, 24/7.
On 10 Tampa Bay+, you can watch your regular 10 Tampa Bay news live or on-demand. You'll always find the latest weather forecast, plus new shows, extended coverage and more for FREE.
Big fan of the Buccaneers, Lightning and Rays? Stream the latest about our championship-winning teams from Locked On.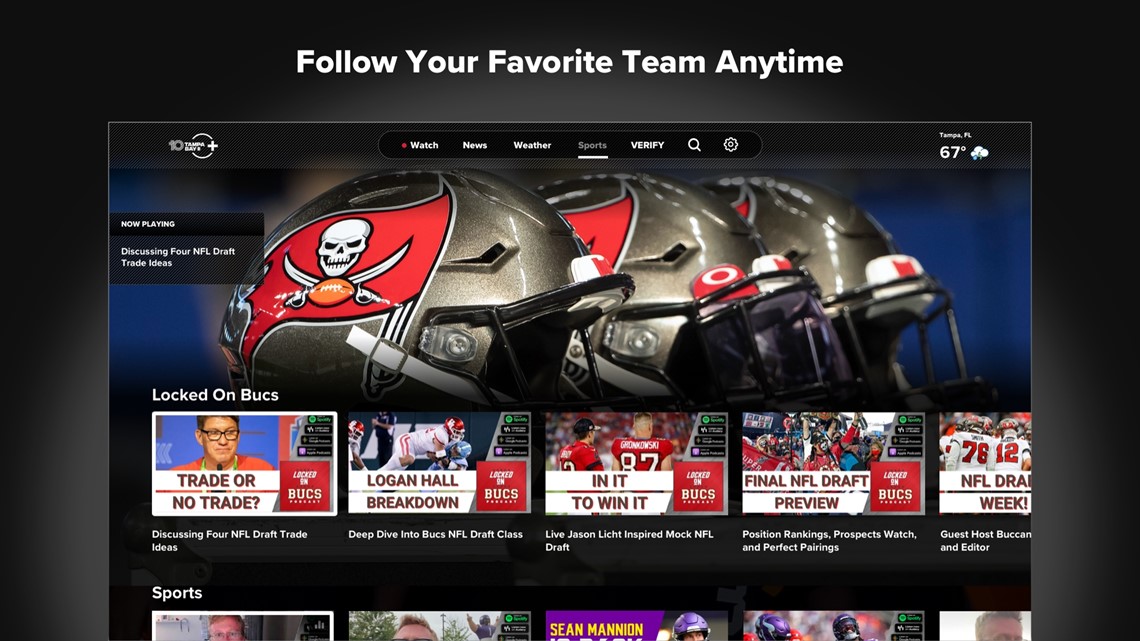 Plus, we're debuting a new VERIFY show, dedicated to helping you separate true and false information.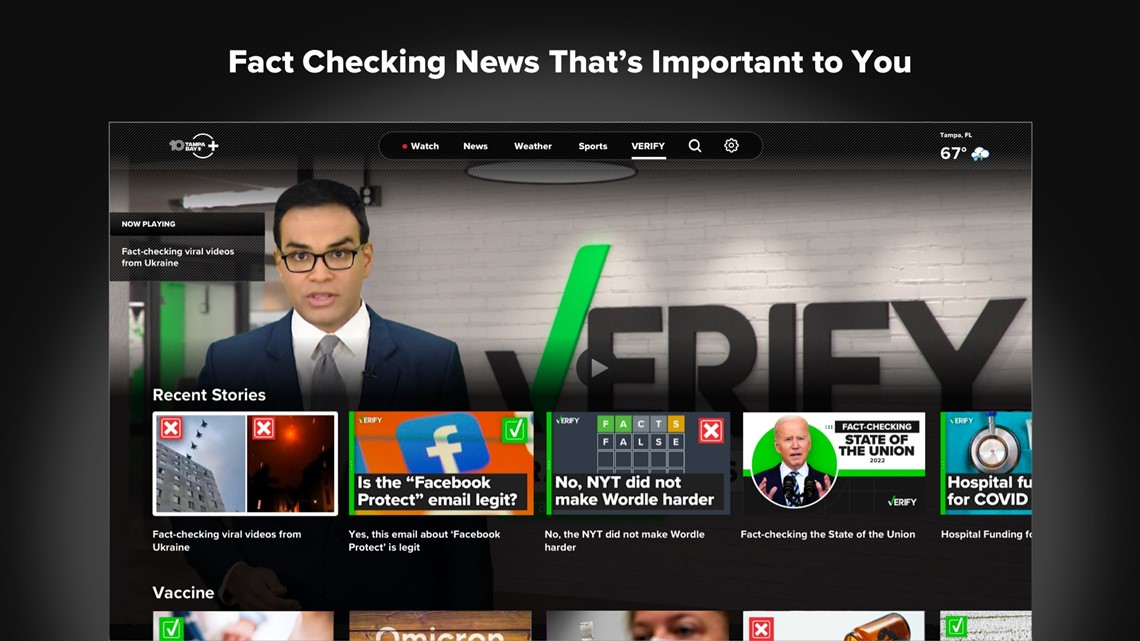 To download 10 Tampa Bay+, go to the app store on Apple TV, Fire TV or Roku devices and search for 10 Tampa Bay. Download the app for FREE and enjoy our exclusive content!