A small group of friends returned Sunday night to the Tarpon Springs corner where a man was fatally shot by a police officer the day before
The group, including Rebecca Schnell, who she was Nicholas Provenza's fiancee, set up a small memorial of flowers and candles.
Over a framed photo of Provenza was the words, "I was unarmed."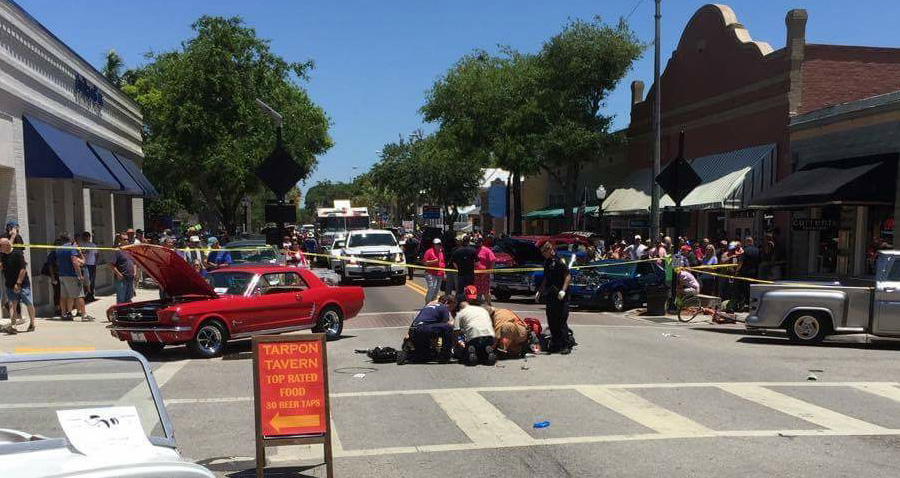 Schnell and the other friends said Provenza, 25, suffered from mental issues.
He was shot Saturday by an off-duty police officer who said Provenza had come at him with a knife.
Several people at the car show had told the officer that Provenza was acting suspiciously.
The officer, whose name has not been released, made contact with Provenza and asked for his name and date of birth, police said. When the information was radioed in, no match was found. The officer said he was given a false name and said he was given another one.
After some silence, the next radio call received was the officer reporting shots fired and "He came at me with a knife," police said.
Provenza was taken to Florida Hospital North Pinellas, where he was pronounced dead. The officer was not injured.
The Florida Department of Law Enforcement is conducting an investigation, along with the Pinellas County Sheriff's Office Forensics unit.
Anyone with information is asked to call FDLE's Tampa Field Office at (813) 878-7300.