ST. PETERSBURG, Fla. — Days after Chelsea Kellams and Christopher Durham died, the newlywed couple's bodies were found together in their bed.
First responders also found the couple's dog Ruby and her puppy, still alive, in their St. Petersburg home.
"This looks like a couple of overdoses. Little puppy in the bed with them," a paramedic can be heard saying in a St. Petersburg Police body camera recording.
"I just fell on my porch and I just couldn't breathe. Like, it's been the hardest thing I've ever had to go through," said Kellams' best friend, Tasia Ynocencio.
What the couple's friends and family didn't know in May 2022 was that their deaths were partially caused by an emerging new bath salt that dealers are often passing off as molly or ecstasy.
And Florida is ground zero.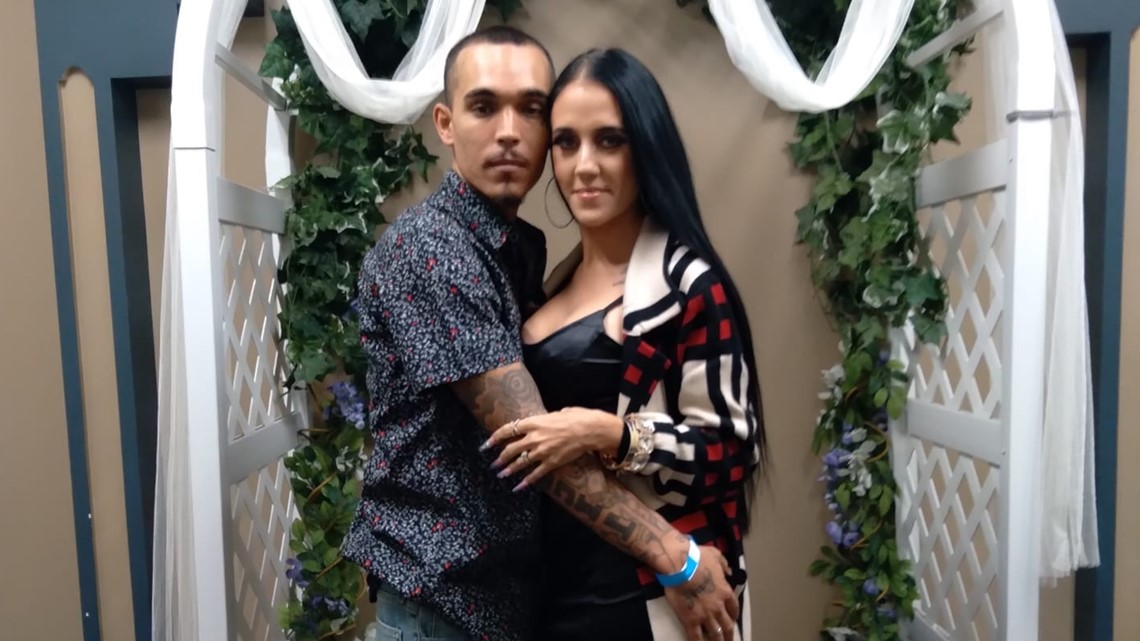 'She lost her fight with the struggle'
It's now been a year since Ynocencio lost her best friend, a woman she thought of as her sister.
Since then, she's gotten Kellams' name tattooed on her wrist.
"Her name is actually from a letter she wrote me in 6th grade," Ynocencio said. "I have a notebook where we used to exchange back and forth. So, this is her signature. And then it says, 'forever 31' because that's when she passed away."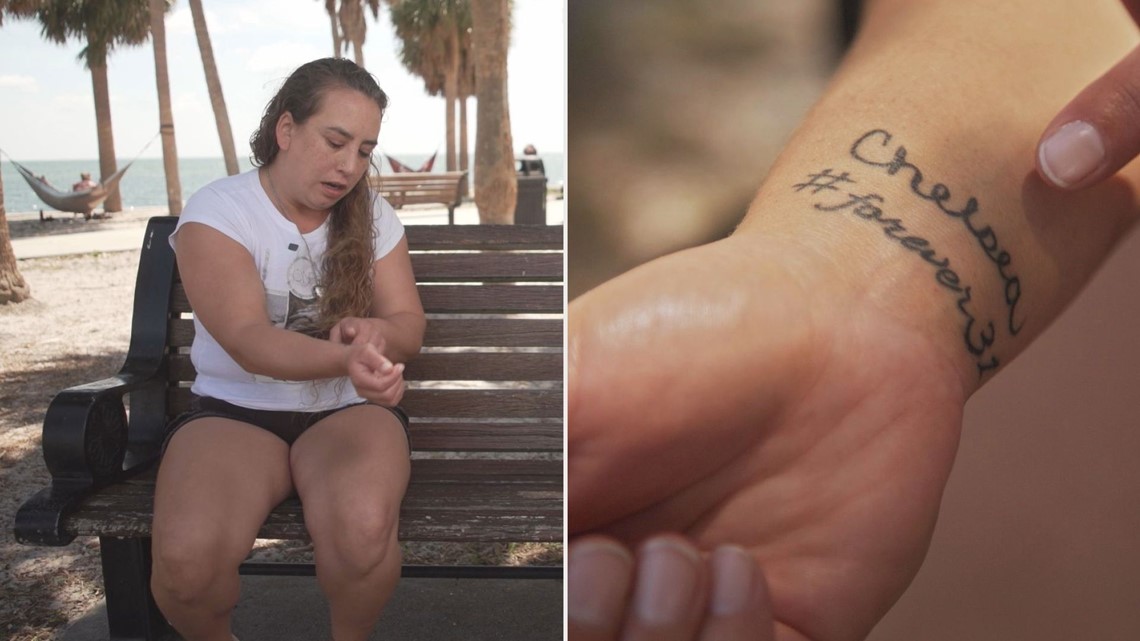 Kellams was a St. Pete mom, newly married to her husband Christopher Durham.
"Her smile was just infectious," Ynocencio said. "She loved to get dressed up, go out, feel like a princess. She was just beautiful, inside and out."
Ynocencio says her best friend was trying to recover from an opioid addiction when she started taking molly.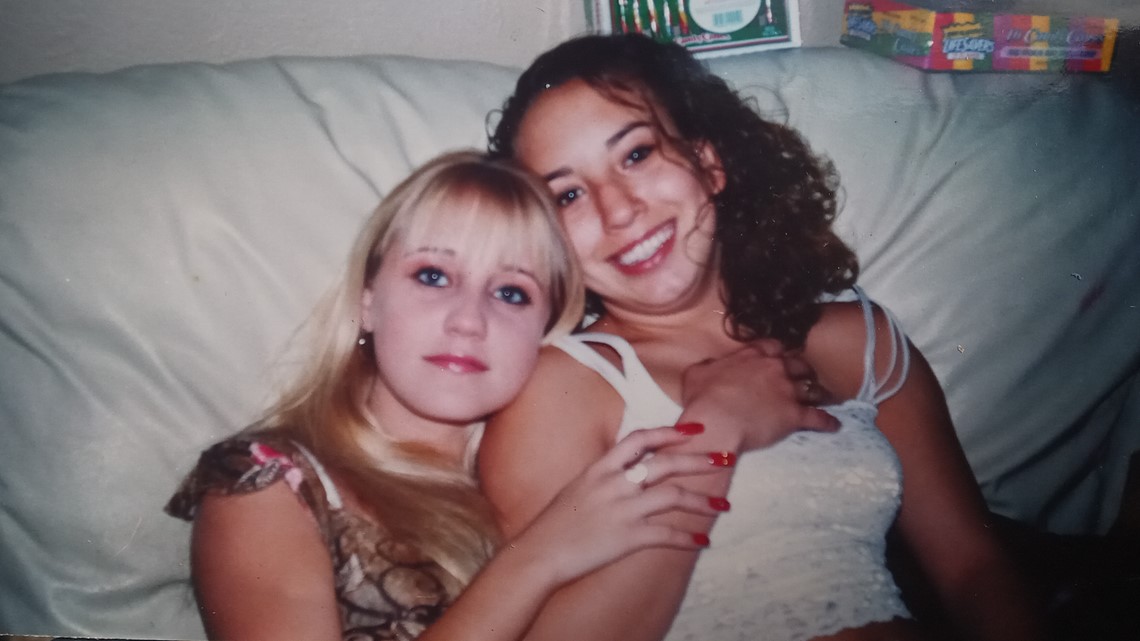 "She had mentioned about doing molly before, every once in a while when she would go out," Ynocencio said. "She lost her fight with the struggle. And she wanted to be better. She told me a few – like a week or so before it happened – she was, like, 'I'm a boss. What am I doing?'"
The medical examiner found both Kellams' and Durham's cause of death was multidrug toxicity — and N,N-Dimethylpentylone was one of the drugs to blame.
What is N,N-Dimethylpentylone?
10 Investigates started looking into N,N-Dimethylpentylone after we talked to forensic toxicologist Dr. Bruce Goldberger in November 2022.
Goldberger is the Chief of Forensic Medicine at the University of Florida.
At the end of that interview, he told us, "We've had many deaths associated with N,N-Dimethylpentylone. It's a curious drug. It has an effect on a human which can result in bizarre behavior, aggression. We've seen it associated with homicides and suicides."
We spent the next six months looking into it.
N,N-Dimethylpentylone is a cathinone, a class of synthetic stimulant. It's a new kind of bath salt.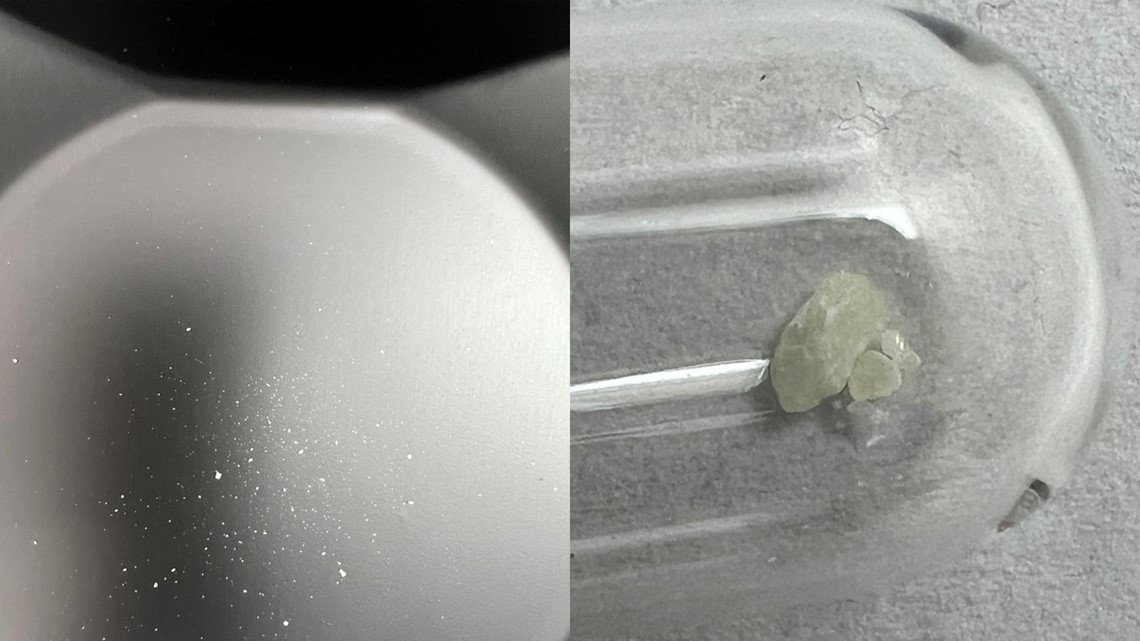 But it's not MDMA like the users probably expect.
"It is unlikely that you are going to ingest molly, it's likely going to be a substitute – something that's far more toxic, far more potent, and something that can lead to death," Goldberger said.
Maybe you, or someone you know, took molly at a music festival in Tampa a year ago. And then, this year, they go to the same music festival and buy molly from the same person.
That substance could be something totally different. And the odds are good it's going to be N,N-Dimethylpentylone.
"These new cathinones are far more toxic and, subsequently, lethal in humans than MDMA, or ecstasy, or molly," Goldberger said. "In some people, we see behaviors that are directly related to the death of the individual. So, we've seen a fairly high prevalence rate of these types of drugs in homicides and suicides, and even in motor vehicle crashes."
May 2022 meeting minutes from the Florida Medical Examiners Commission mention N,N-Dimethylpentylone "is often associated with a violent nature of death such as shooting or homicide by police."
The roller coaster
"No one's out there saying, 'Hey, I decided to change over my ecstasy tablets from MDMA to Dimethylpentylone.' There's no advisory that goes out about that. So, people need to be aware," said Alex Krotulski, PhD, CFSRE's Associate Director and Program Manager for its NPS Discovery Program.
Based in Pennsylvania, Krotulski is part of a team that spent years tracking Novel Psychoactive Substances (NPS) by collecting saliva samples at Tampa, Miami, and Georgia music festivals, tracking toxicology samples across the country, and more.
"When you look at our positivity charts, it kind of looks like a roller coaster. You kind of have one coming up and increasing in positivity as the others go away," Krotulski said.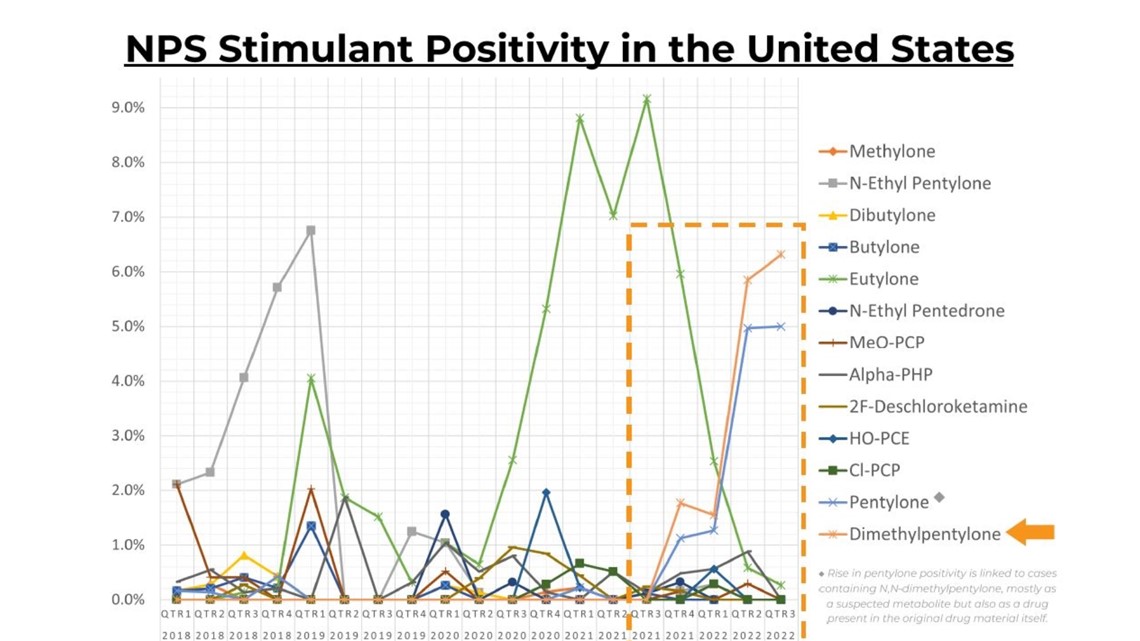 The positivity chart shows an orange "roller coaster" shooting up above all the others last year. That orange line is N,N-Dimethylpentylone.
So, why do these drugs keep changing in prominence?
"It's really related to the stimulant market, specifically the ecstasy, and molly, and MDMA market. Just based on controls nationally, and internationally, sometimes it's harder to source MDMA. So, what will happen is ecstasy tablets or molly capsules will be substituted for these different cathinones," Krotulski said.
In other words, dealers want to sell substances that are cheap, easy to get, and that the government hasn't criminalized yet.
Florida is ground zero
CFSRE research found Florida is ground zero for N,N-Dimethylpentylone.
"Not exactly sure what the link is, whether it is the link to the various music festivals and the nice weather that Florida has in the summer, compared to the northern states," Krotulski said.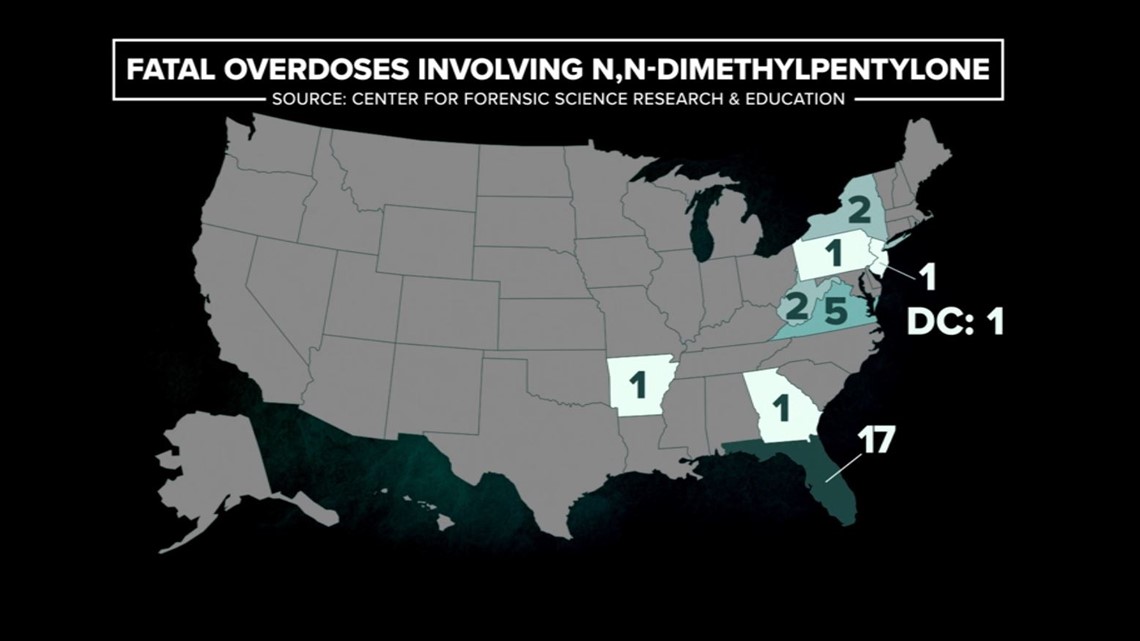 We found nothing from 2010 to 2018.
In 2019, one Floridian who died from a gunshot wound tested positive for N,N-Dimethylpentylone.
In 2021, we found 30 people who tested positive after death.
Medical examiners found 17 of those Floridians died because of drug intoxication.
Fourteen of those 17 people also tested positive for fentanyl or fentanyl analogs after their deaths.
Statewide numbers for 2022 likely won't be out until the end of 2023, but through public records requests, we got preliminary data directly from medical examiner's offices in our 10 Tampa Bay area counties.
It added up to 34 Tampa Bay area deaths in 2022, surpassing 2021's total of 30 for the whole state.
Pinellas County had the most people who tested positive for N,N-Dimethylpentylone after death: 14.
Polk had six, Sarasota and Manatee both had four, Highlands had three, Hillsborough had two and Pasco had one.
Citrus, Hardee, and Hernando Counties all reported zero.
It's that data that led us to Chelsea Kellams and Christopher Durham in St. Pete.
"It just was heartbreaking," Ynocencio said.
She said she hopes someone learns from her friend's story.
"If you're coming here for a music festival or, like, you're just going out for a night, your family wants to see you the next day. They want you to come home. And it's not worth risking what you have just for a night of fun," Ynocencio said. "It's not worth it."
You can also watch 10 Tampa Bay's special series "Overdosed," streaming now on YouTube. This series explores possible solutions like drug testing strips, safe places to use, and tougher prosecution for those who deal deadly drugs.