TAMPA, Fla. — A Clearwater man accused of assaulting officers during the Jan. 6 U.S. Capitol breach appeared before a judge in federal court in downtown Tampa on Wednesday.
The complaint written against Rober Scott Palmer says he was among the mob that berated authorities in an effort to force their way inside while Congress certified election results.
An FBI special agent claims Palmer was seen wearing a red "Florida for Trump" hat, blue and white mask and an American flag jacket while being interviewed near the Capitol building on Jan. 6. In the video, he identifies himself by name and says "he has been there all day," according to court documents.
That outfit later helped identify him in additional videos where he is accused of throwing what appeared to be a wooden plank at the local and Capitol police officers trying to secure the building.
Palmer is also accused of spraying officers with a fire extinguisher before throwing it at them.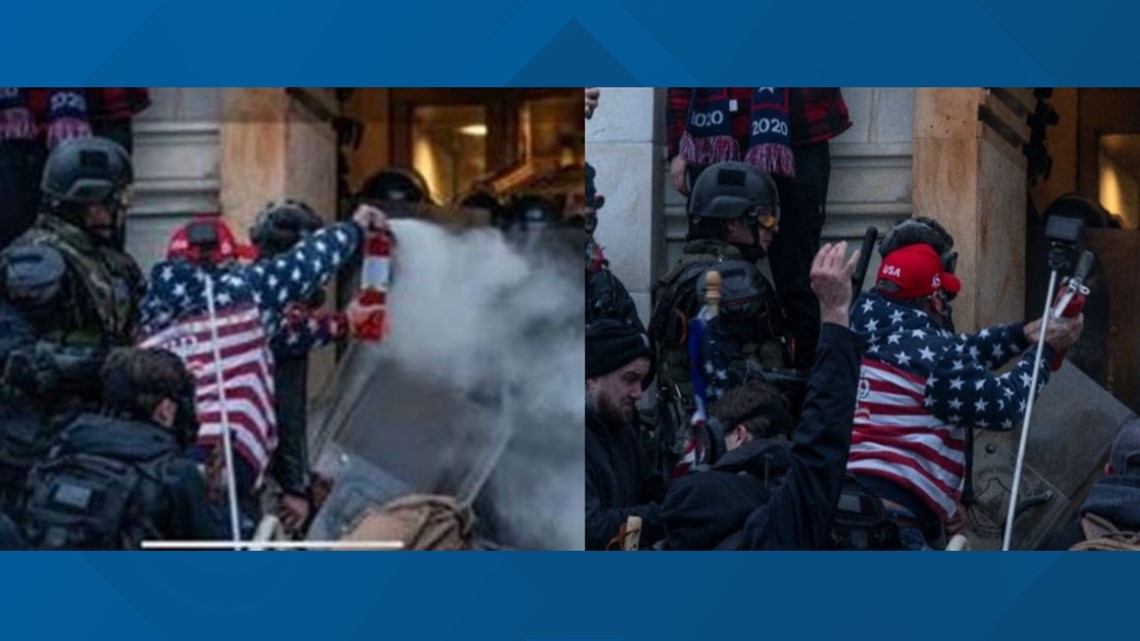 An arrest warrant filed in federal court lists Palmer faces the following charges:
Assaulting, resisting or impeding certain officers using a dangerous weapon
Obstruction of law enforcement during civil disorder
Knowingly entering or remaining in any restricted building or grounds without lawful authority
His attorney said he surrendered to the FBI Wednesday morning but is now free on bond.

"He is very much remorseful and regrets what happened on January 6. And we already took the initiative to set up an appointment with a psychologist to deal with the issues of regret and to deal with how he ended up being on the steps of the Capitol on January 6," said Palmer's attorney, Bjorn Brunvand.

Brunvand said the case is likely to move forward in Washington as early as next week.
Palmer is the owner of Son Bright Diversified, Inc, a cleaning restoration business located in Clearwater. The cleaning company's website says Palmer will "settle for nothing less than the best" in his cleaning restoration work as the company is dedicated to protecting its reputation "at all costs."
According to past court records, the only other infractions Palmer has faced over the years are traffic-related.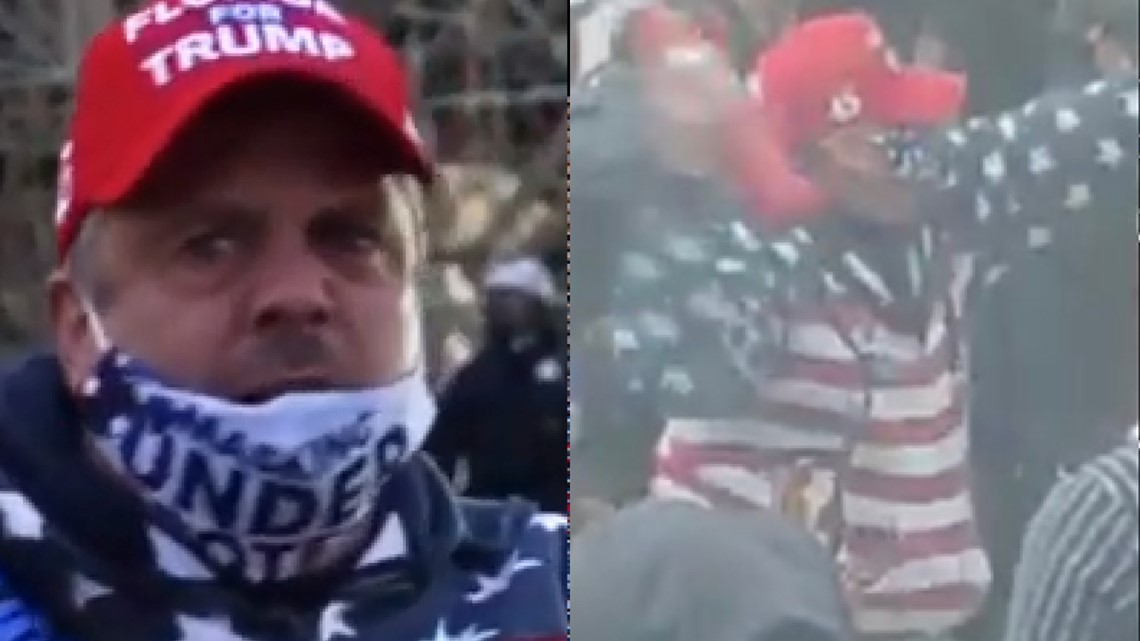 Another man from the Tampa Bay area, Adam Johnson, was arrested back in January after being identified in a viral photo carrying House Speaker Nancy Pelosi's lectern.
Matthew Council of Riverview was also arrested in connection with the Capitol insurrection after the Department of Justice said he unlawfully entered the Capitol building, and when stopped by law enforcement, pushed an officer.
Anyone with information about the insurrection in Washington is asked to call 1-800-CALL-FBI (800-225-5324) or submit images or videos at fbi.gov/USCapitol.