SUN CITY CENTER, Fla. — A longtime Tampa International Airport friend and icon in the aviation industry, Jane Davis Doggett, passed away this week. She was 93 years old, Tampa International Airport said in a news release.
Doggett was the brain behind a couple of TPA's designs, including the Red and Blue Side concept to help passengers find their pick-up and drop-off locations. She also designed the airport's iconic "Spirit of Flight" logo that is still used today — 50 years later.
"Doggett's intuitive signage system continues to serve TPA and its guests well, as the Airport is often praised for its convenience and easy navigation," a news release said.
Regarded as an industry wayfinding pioneer, Doggett is remembered for leaving her mark on TPA and has also worked on dozens of other airports around the world, TPA said.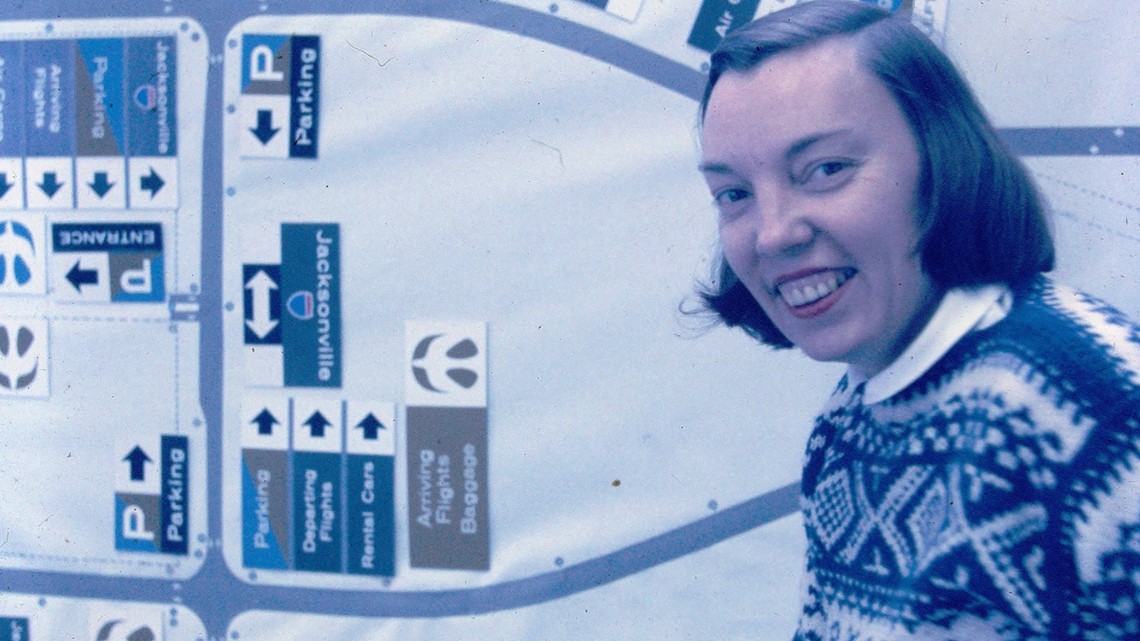 Doggett was inducted into the Florida Artists Hall of Fame in 2016 and was the first person to receive TPA's Spirit of Flight award in 2022, "honoring women for their contributions to aviation."
"Jane truly loved Tampa International Airport, which was apparent in her colorful and meticulous work she did more than 50 years ago, as well as in her delightful spirit every time she came to visit us," TPA CEO Joe Lopano said in a statement. "She leaves behind an incredible legacy that will be enjoyed for generations to come. We are thankful to Jane, and we will miss her greatly."
A service for Doggett will be held in the coming months at her summer home near Corea, Maine.