The Florida Fish and Wildlife Conservation Commission on Wednesday released its latest red tide status update.
The dots on the map give the public some idea how much red tide is off the coast of Florida. Each one represents a small testing site.
On the map, you can see a few spots along Florida's southwest coast with high concentrations of red tide.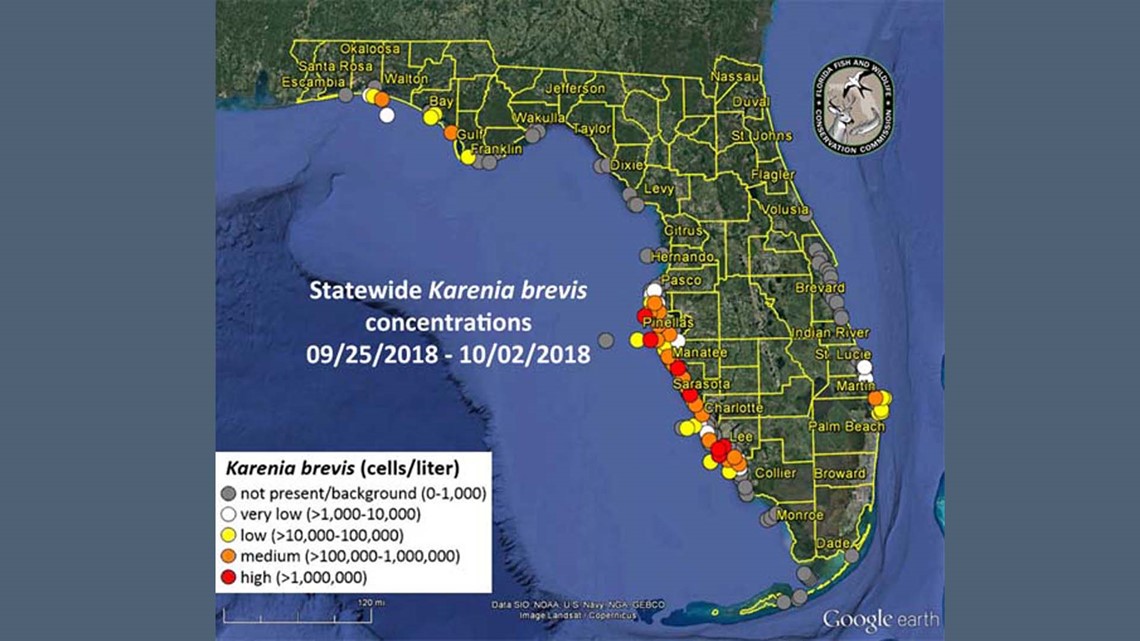 And sure enough, over on the east coast, you can see low and medium concentrations off the coast of Palm Beach and Martin counties.
10News has been reporting on these maps for months now.
But, on Wednesday, we also got an all-new look at red tide -- seeing it under a microscope.
Scientists painstakingly count the number of red tide cells they see in each sample and use that number to figure out the concentration of red tide.