But how does a sinkhole form? And should Tampa Bay residents be worried that one could open near them? Don't fret, the Florida Department of Environmental Protection provides residents with need-to-know information, including a sinkhole map that pinpoints where incidents have been reported.
Let's start with the basics, though. What is a sinkhole?
Sinkholes are actually a pretty common feature of Florida's terrain, the FDEP says. According to the agency, "Sinkholes are closed depressions in areas underlain by soluble rock such as limestone, dolostone, and in some states gypsum and salt."
They form when sediment subsides into underground voids which are created by the dissolving action of groundwater in the underlying bedrock.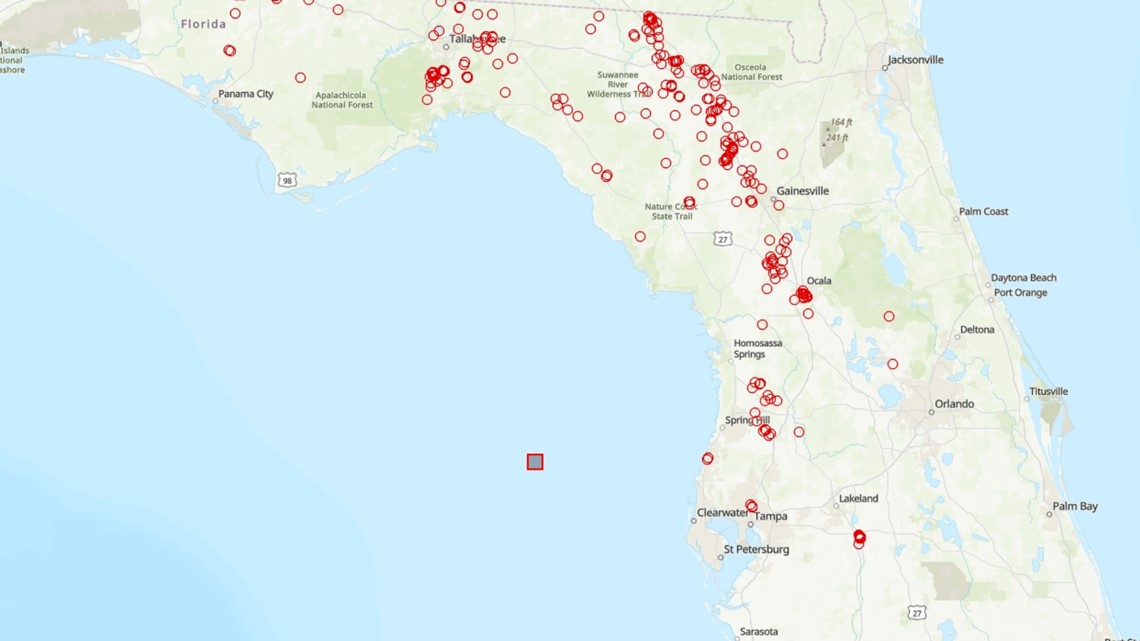 In the case of the sinkhole in Lakeland, Polk County officials said the sinkhole was likely caused by nearby drilling. After a private enterprise hired by a property owner hit a pressurized pocket while drilling, it caused the collapse, the county said. Now, they're hauling in dirt to fill the massive hole.
People are able to make subsidence incident reports, however, a reported depression is not verified by a licensed professional geologist to be a true sinkhole. The subsidence is not always known, the FDEP says.
According to the sinkhole map, or subsidence incident report map, there are a number of reports throughout the Tampa Bay area and up into North Florida. Users who click on the different circular rings can see details about the report, including if it's a verified sinkhole.
If you have more questions about sinkholes, call the FGS Sinkhole Helpline at 850-245-2118.