ST. PETERSBURG, Fla. -- Hurricane Michael's storm surge could bring about an additional 1-3 feet of water on top of normal tide levels.
Residents along the Tampa Bay and Gulf coastlines know this all too well already. Earlier Tuesday afternoon, several low-lying areas flooded out, with roads submerged and most drivers opting not to take their chances.
The tide, all the highs and lows, is a normal phenomenon. A strong system like Hurricane Michael blows in an additional amount of water and worsens the situation.
Check out the following tide times across the region -- areas nearby and along the coast likely will experience additional flooding. For more, visit NOAA's Tides and Currents page.
St. Petersburg (Pinellas County) tide times
High: 2:46 a.m. Wednesday
High: 4:03 p.m. Wednesday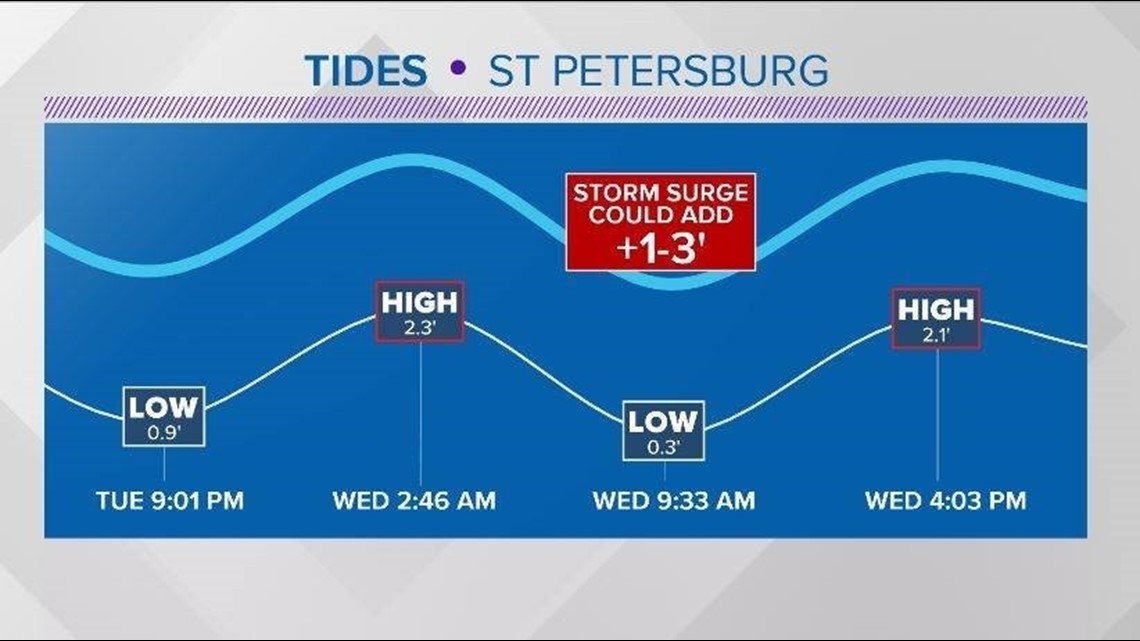 Hudson (Pasco County) tide times
High: 1:36 a.m. Wednesday
High: 2:24 p.m. Wednesday
Hernando Beach (Hernando County) tide times
High: 2:28 a.m. Wednesday
Low: 10:21 a.m. Wednesday
High: 3:16 p.m. Wednesday