TAMPA, Fla — With hurricane season just around the corner, there will be a slew of click-worthy forecast images on the internet and social media that may be taken out of context.
During hurricane season, terms like "GFS" and "European" get thrown around by forecasters and may confuse those who are not as hip to meteorological jargon. Those are the nicknames of two popular global numerical computer weather models — future simulations of the atmosphere.
Our meteorologists here at 10 Tampa Bay use different models in our forecasts every day, and the experts at the National Hurricane Center use and review numerous models to determine the official track of a storm.
Models like the European Centre for Medium-Range Weather Forecasts, ("Euro" for short) or the Global Forecast System (GFS) are excellent tools used for both daily and long-term tropical forecasting.
The GFS, for instance, is great on days one through five. By day eight and beyond, model runs become pretty uncertain and need to be taken with a grain of salt.
At the end of the day, these are mathematical models that are playing a very educated guessing game. Let's break it down even further.
Below are three back-to-back runs of the GFS from the same day. Model times are noted in "Zulu Time," which is a universal time used in the military, navigation and forecasting.
This model is run four times a day at 0Z, 6Z, 12Z, and 18Z. These images are stopped at the same time on Friday, May 27 at 00Z, or 7 p.m. eastern time. Notice how each run is completely different.

May 11 GFS | 12Z Run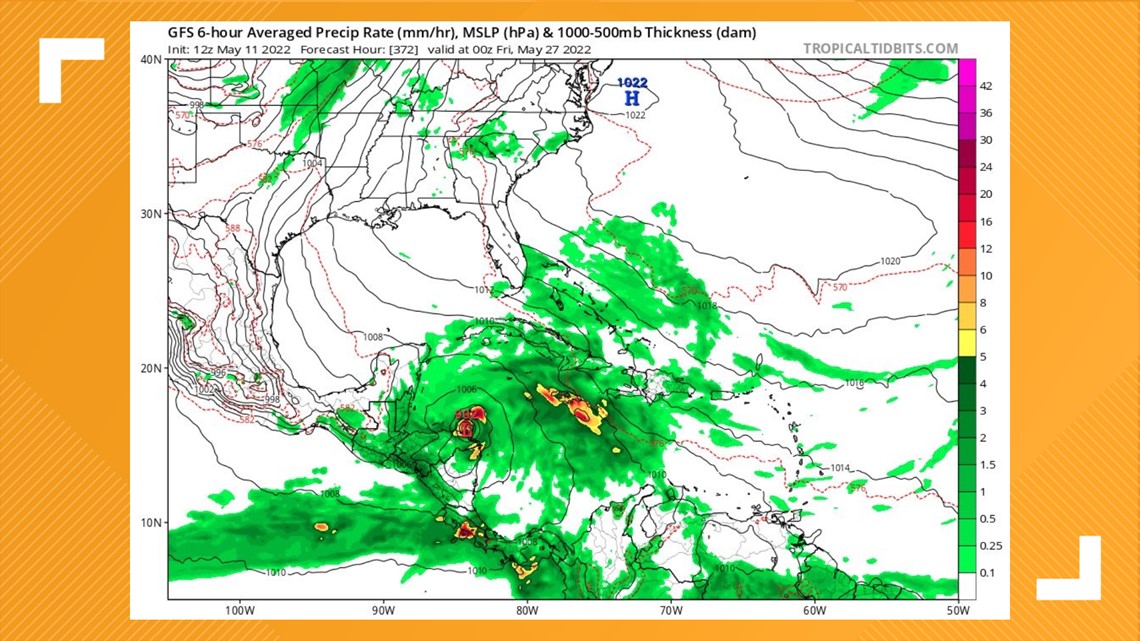 The 12Z run shows a closed low forming in the southwestern Caribbean Sea. In comparison, the previous run below, the 6Z, shows a full-blown tropical storm or hurricane pushing into the northern Gulf Coast.

That could be alarming to anyone at a quick glance.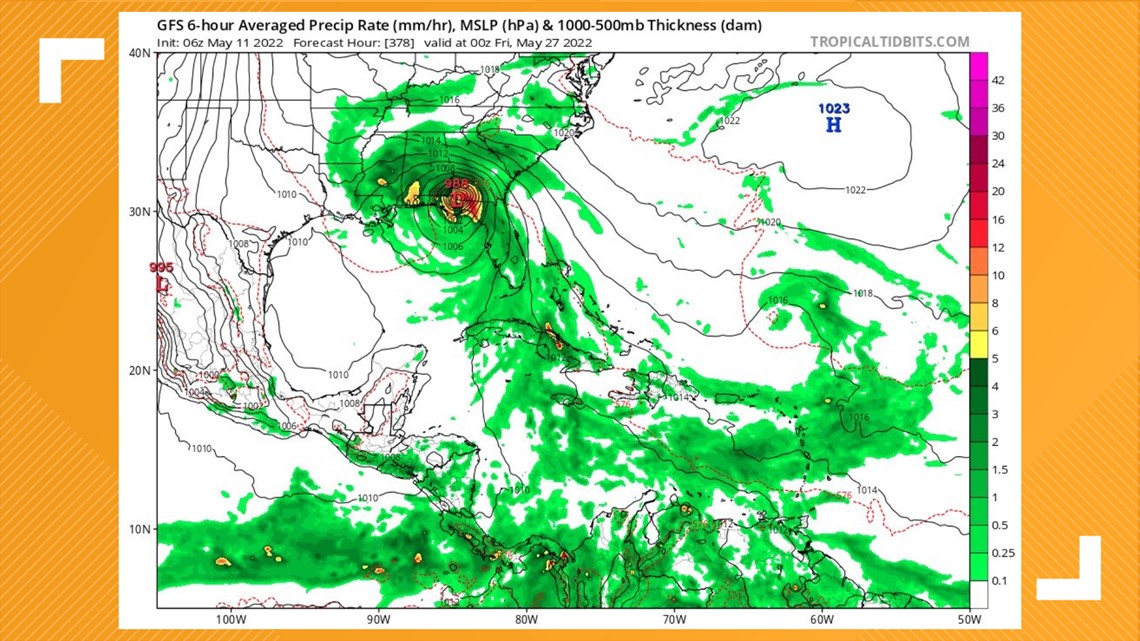 While the two runs above show a storm of some sort forming in the Caribbean, the 0Z run shows, well, nothing. This is why we never hold one model as truth, especially when looking nearly two weeks out.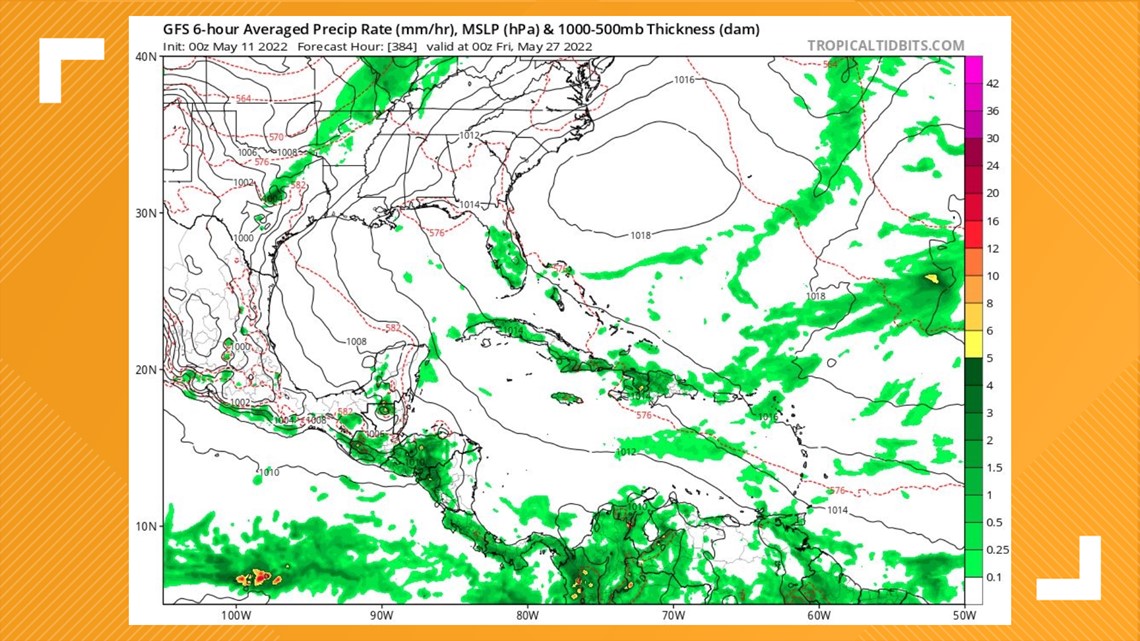 While the features we're seeing on long-range models do indicate that the tropics are waking up, these runs are just assumptions, and each model produces different results.
We have nothing to worry about right now.
The time to become aware is when the National Hurricane Center issues a Tropical Weather Outlook on a particular disturbance or system that they are monitoring. The NHC will release updates throughout the day regarding the location, intensity, and movement of all systems in the Atlantic.
As a reminder, one model is not a forecast and never reflects the official hurricane track issued by the experts at the National Hurricane Center.