ST. PETERSBURG, Fla. — Morning thunderstorms rocked parts of the Tampa Bay area early on Valentine's Day, with a tornado damaging several condominiums along the Intracoastal Waterway.
It appeared confined in a gated community on Boca Ciega Point Boulevard N. near Duhme Road, according to a National Weather Service storm report. Meteorologists issued a tornado warning just after 1 a.m. for a storm in this area and much of central Pinellas County. That warning has since expired.
A National Weather Service meteorologist who conducted a survey concluded a strong thunderstorm briefly became a supercell and formed a waterspout. Once it crossed land and moved onshore, it became a tornado and caused "a very narrow swath" of damage along Boca Ciega Point Boulevard N., the NWS said.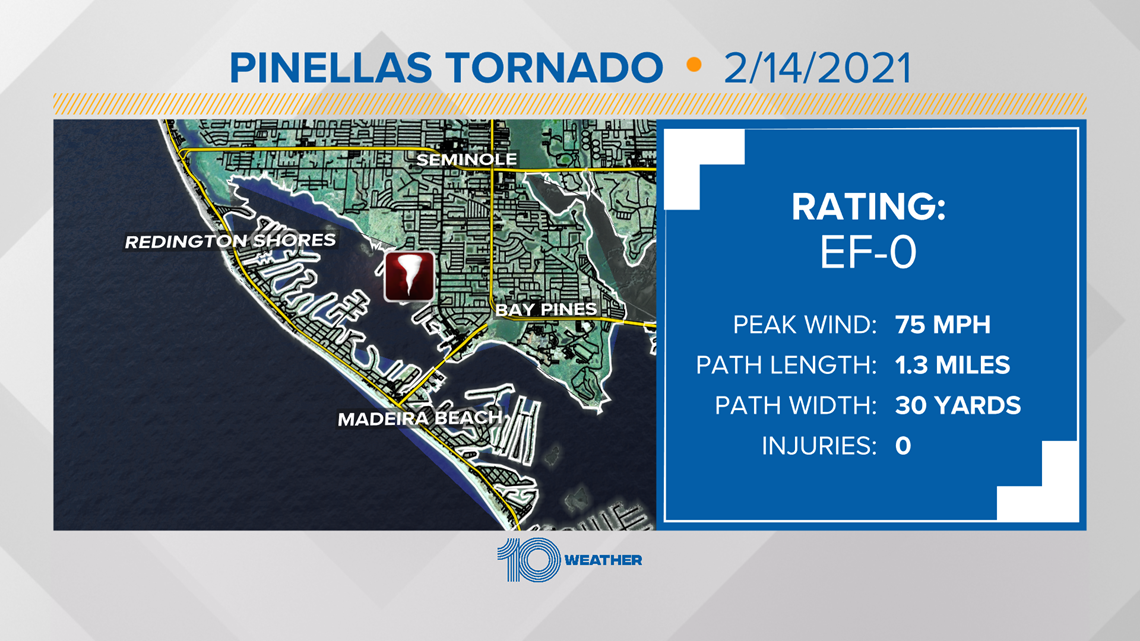 Several villas had damage to their screened lanais and to their air conditioning units, according to Seminole Fire Rescue. Two light poles and a tree were also knocked down.
Fire rescue also said two boats were knocked off their lifts but were not damaged.
Its winds were estimated at EF-0 strength, the lowest level on the Enhanced Fujita scale, with a peak estimated maximum wind speed of 75 mph.
The Ridgeview apartment complex also sustained some roof damage, according to the NWS. The tornado dissipated thereafter.
Another round of active weather is possible later Sunday as moisture continues to stream into the Tampa Bay area along a frontal boundary. Much of the region is at a marginal risk of severe weather, with damaging winds and waterspouts or tornadoes possible.
A marginal risk is considered a level one on a scale of one to five. A higher level slight risk covers portions of Citrus and Hernando counties, where the atmosphere is more conducive to severe thunderstorm development.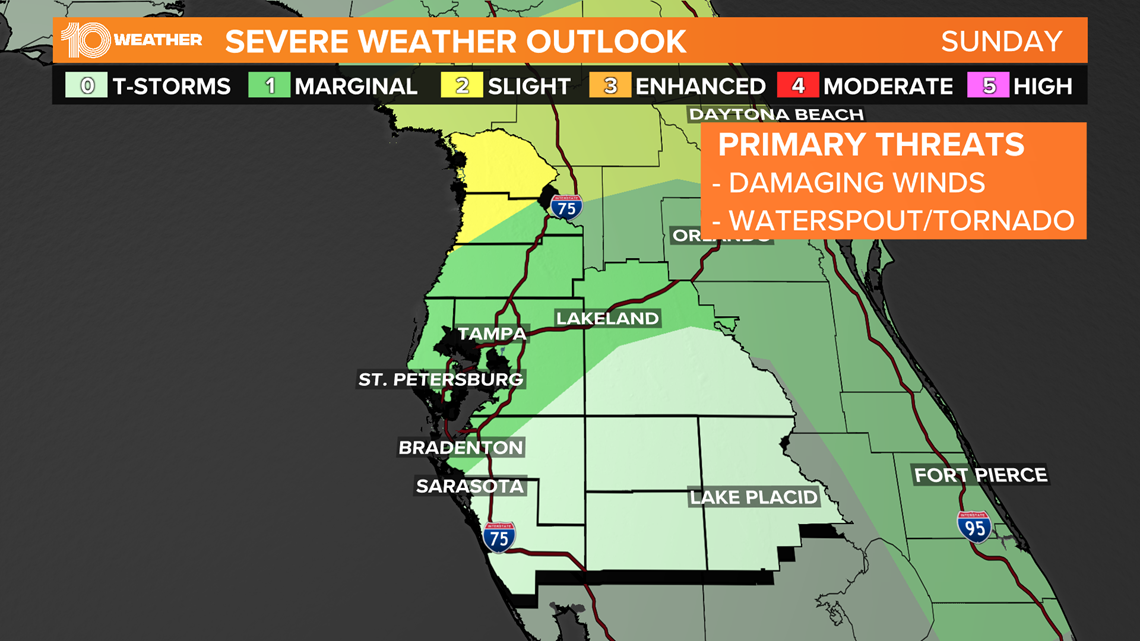 Tornado Damage Boca Ciega Point Blvd