TAMPA, Fla — It's like Deja Vu.
A powerful springtime storm system is pushing into Florida after it unleashed damaging winds and tornadoes this week from Texas to the Carolinas.
A tornado warning was issued late Thursday morning for Pinellas County but has since expired. Now, our 10 Weather team is closely monitoring for more warnings that could come as we work to keep your family safe.
Live blog updates can be found below:
Scattered heavy pockets of rain continue to push into the Tampa Bay Area. SPC has removed the "Slight" risk and lowered the risk to a Marginal "Level 1".
A tornado warning was issued for parts of Pinellas County until 11:15 a.m. including Palm Harbor, Tarpon Springs and Oldsmar. It has since expired.
A severe thunderstorm warning was issued until 9:30 a.m. for Citrus County.
Prior weather forecast breakdown and explainer below:
Grab the rain gear Thursday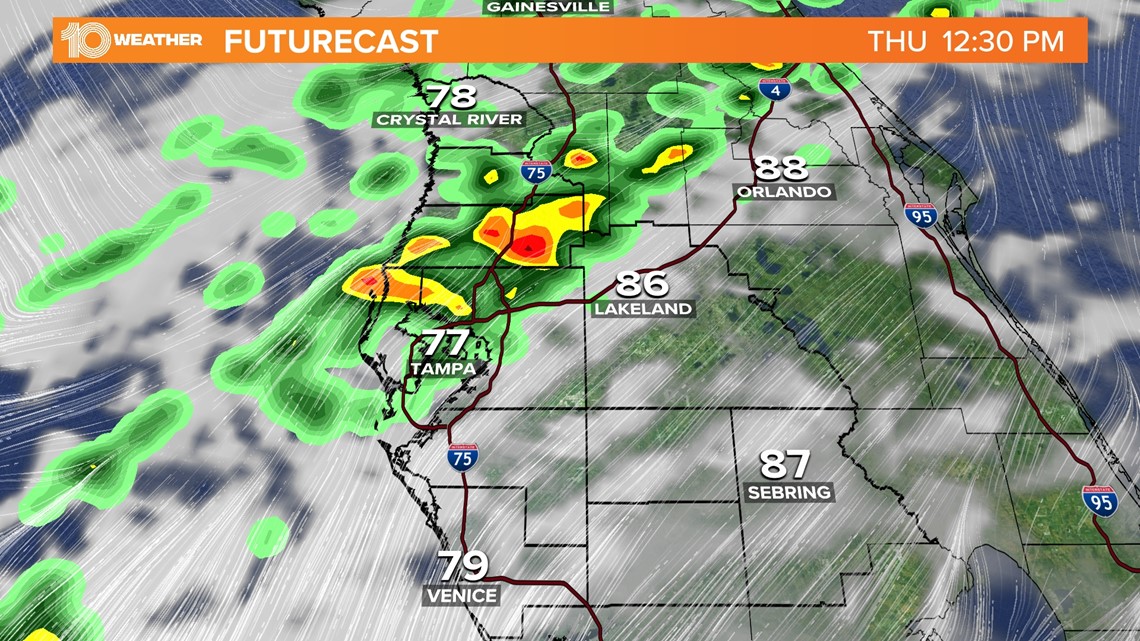 As an upper-level low moves toward the eastern seaboard, that energy will push a strong cold front with an ongoing line of showers and storms into Florida Thursday.
A decent amount of instability in concert with a fair amount of wind shear, a change in direction or speed of winds with height, will be present in the atmosphere. That could help to support robust and potentially damaging thunderstorms as this line moves through.
The severe threat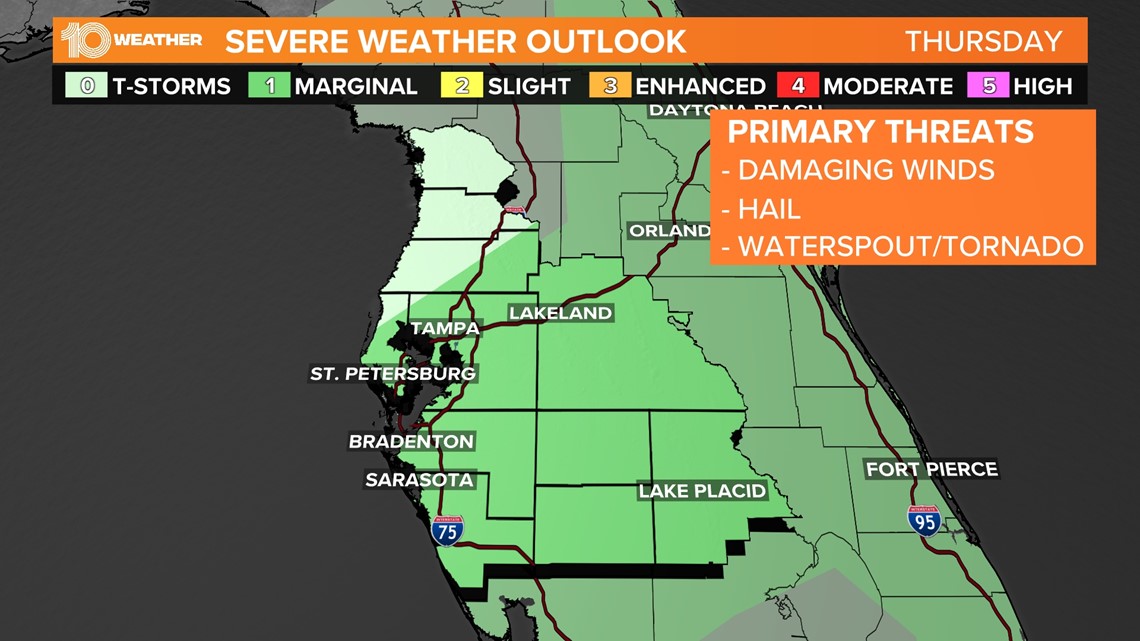 There is a marginal risk — a level one on a one to five scale — for severe weather across the entire area Thursday.
The initial threat will be along the Nature Coast between 8 a.m. - 12 p.m., and then in the Tampa Bay area between 9 a.m. and 2 p.m. The line of storms will continue to push into southern Florida through the evening but will be on a weakening trend by the time it exits the Tampa Bay area.

The primary concern with these storms will be heavy rain, some hail, and potentially damaging winds. A tornado or waterspout, however, cannot be completely ruled out, especially closer to the Gulf of Mexico.
While the threat of flooding is relatively low, brief heavy rainfall could reduce visibility and cause some minor urban flooding to low-lying and poorly drained areas.
The threat of storms and severe weather will taper off Thursday afternoon, but the chance for a few spotty showers and downpours will remain into the evening.


The good news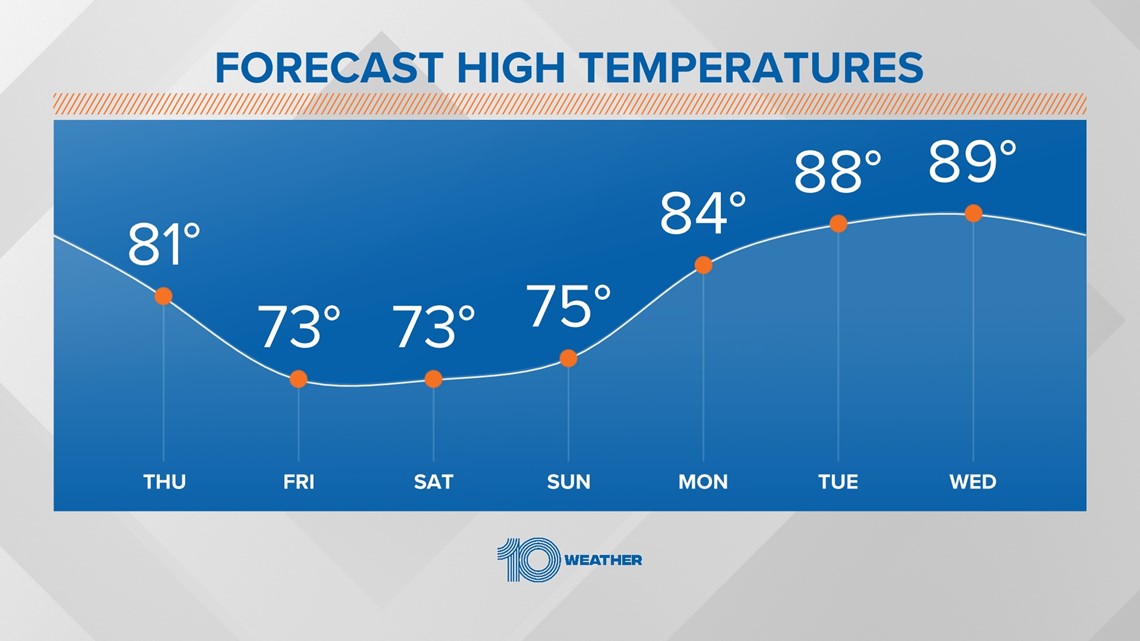 The cold front and dicey weather will be well to the south of the area Friday, and the clearing trend begins. Sunshine returns steadily through the morning Friday as cooler and drier air rides in on a northwesterly wind.

By Saturday, the sunshine will be in full effect. Although the wind will remain a bit breezy through the day, afternoon temperatures will be comfortable with highs in the mid-70s each day of the weekend.

That leaves us with no complaints here in the 10 Weather Network.

Following a refreshing weekend, the warmth quickly returns next week. Highs will remain well above normal Monday through Wednesday.