ST. PETERSBURG, Fla. — The Atlantic hurricane season peaks on Sept. 10 and the current activity in the tropics reflect that fact.
Tropical Storm Paulette strengthened Monday morning, with Tropical Storm Rene on its heels in the far eastern Atlantic Ocean.
Tropical Storm Rene shows no change in strength Wednesday night and is to the east of Tropical Storm Paulette and located about 675 miles west-northwest of the Cabo Verde Islands. Maximum sustained winds are at 40 mph as the tropical storm moves west-northwest at 13 mph. This general motion is expected over the next few days.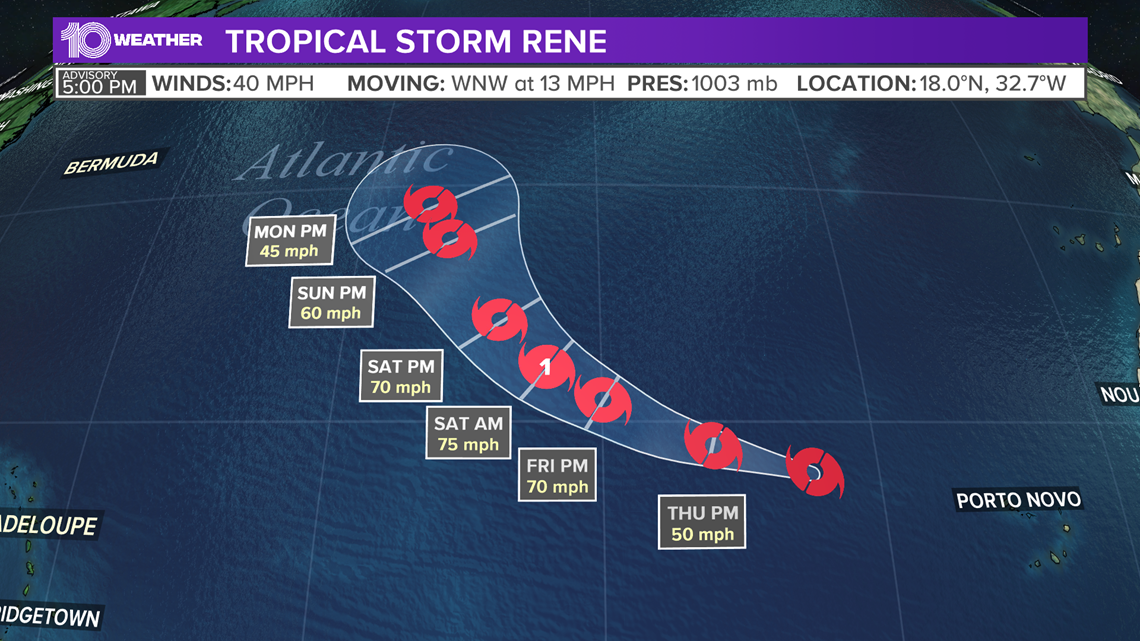 Tropical Storm Rene is forecast to reach hurricane strength by Friday night.
Rene has the earliest date of formation for an "R" name, with the new record set for Sept. 7, 2020. The previous record was for Tropical Storm Rita -- a memorable storm in the Gulf of Mexico that formed on Sept. 18, 2005.
Paulette was named from Tropical Depression 17 that developed Sunday night. As of Wednesday night, Paulette is located about 995 miles east-northeast of the northern Leeward Islands in the central Atlantic, according to the National Hurricane Center's latest update.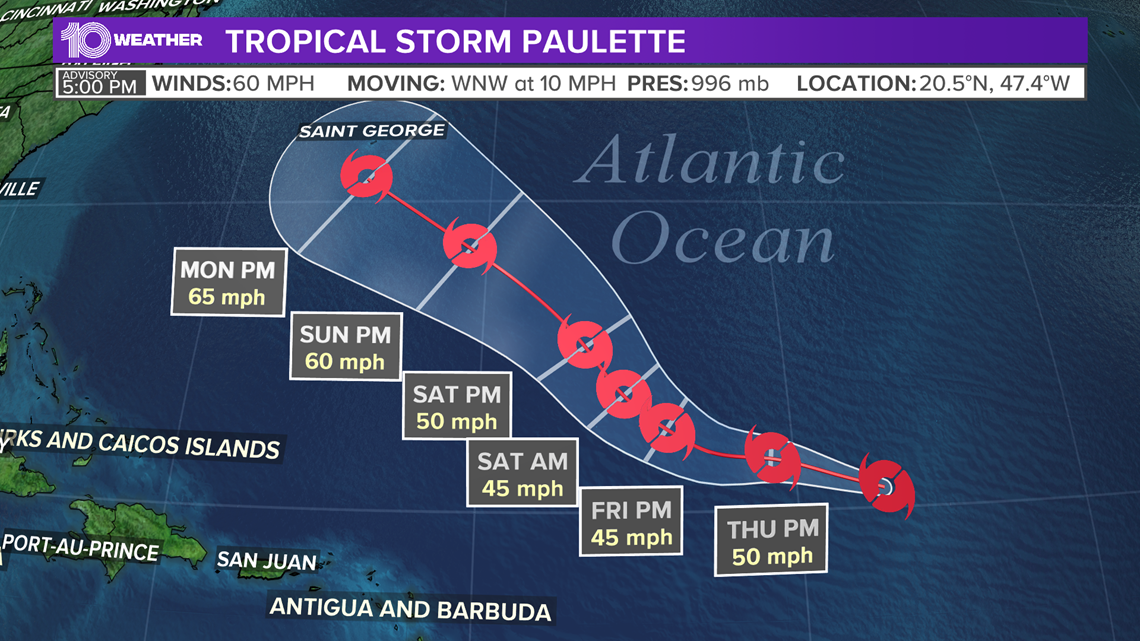 The storm is moving to the west-northwest at 10 mph. Maximum sustained winds are near 60 mph. Paulette is expected to weaken some over the next couple of days. However, conditions may once again become favorable for this storm to restrengthen by early next week.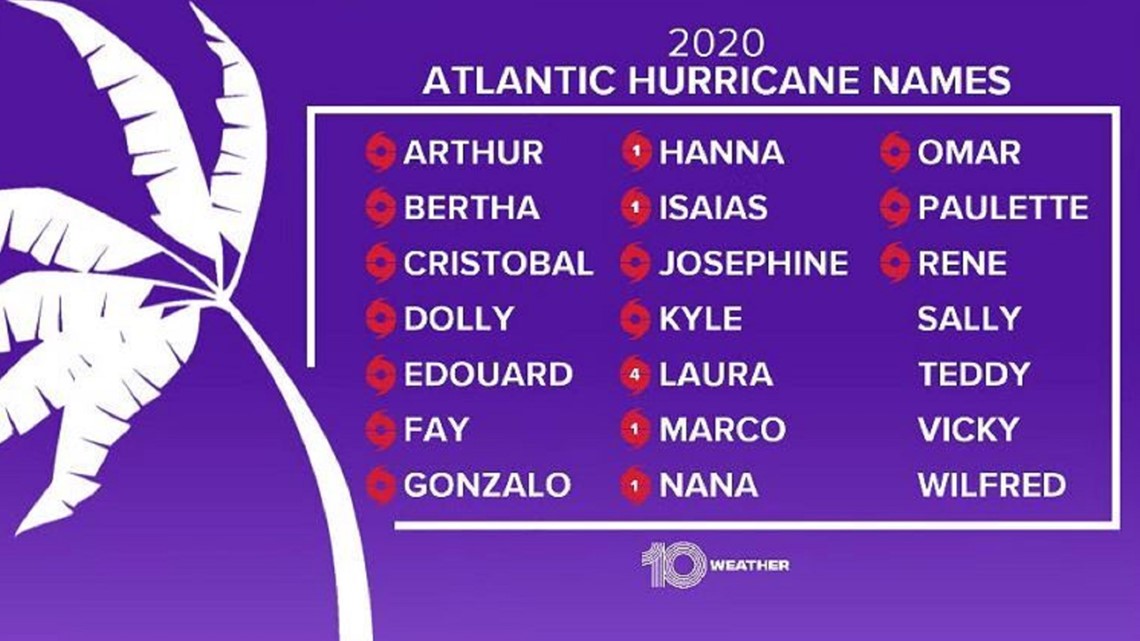 Both systems do not pose a threat to the United States at this time as they are forecast to turn north and stay over the open waters of the Atlantic Ocean.
There are two additional disturbances in the Atlantic. One is an area of low pressure located just southwest of Bermuda. It is producing relatively disorganized showers and thunderstorms right now, but some slow development is possible during the next several days as it moves to the west-northwest.
At this time, there is a 20-percent chance of tropical development as it tracks toward the Carolina coast later this week.
The last system that we are currently tracking is a tropical wave that is forecast to emerge off the west coast of Africa in a few days. Gradual development is anticipated once the system moves over the water and a tropical depression could form late this week or over the weekend.
The system currently has a 90-percent chance of development.