ST. PETERSBURG, Fla. — Hurricane Fiona made its second landfall early Monday morning in the Dominican Republic, the National Hurricane Center said.
The hurricane made landfall at 3:30 a.m. near Boca de Yuma, packing maximum sustained winds of 90 mph.
The storm is currently moving northwest at 8 mph.
This second landfall happened about 12 hours after Fiona slammed the southwestern coast of Puerto Rico near Punta Tocon. That first landfall happened at 3:20 p.m. Sunday, packing maximum sustained winds of 85 mph.
Hurricane-force winds, heavy rainfall and storm surge will continue to affect the area from Puerto Rico to the Dominican Republic throughout Monday.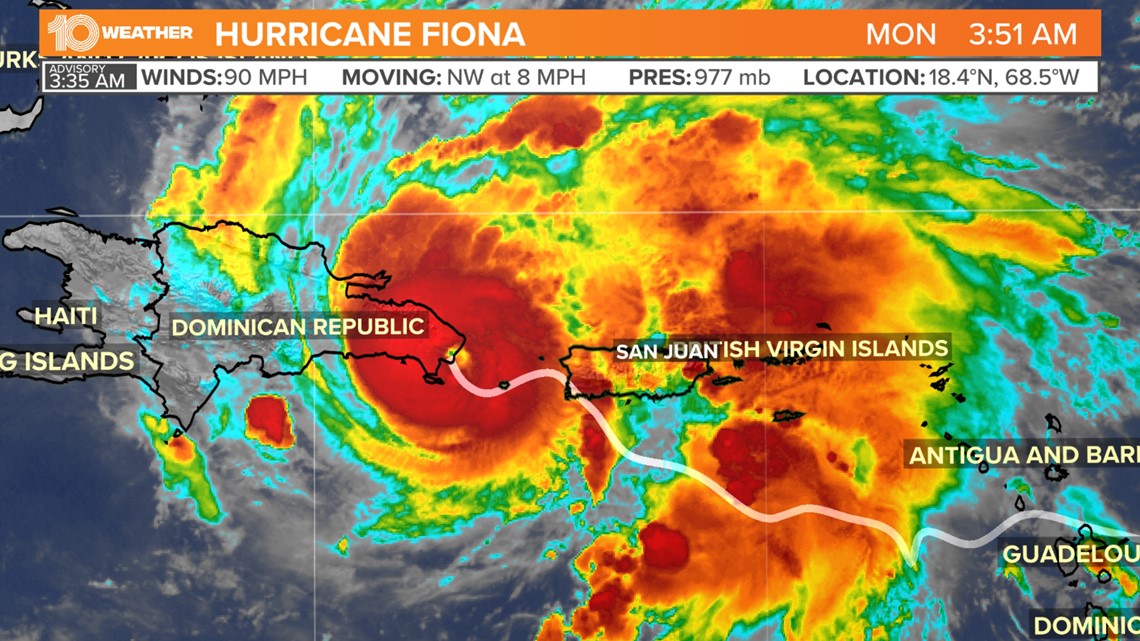 A hurricane warning is in effect for Puerto Rico, portions of the Dominican Republic and now includes Turks and Caicos. Heavy rainfall is expected to produce localized flooding and mudslides in areas of higher terrain, particularly in the southern half of Puerto Rico.
Tropical storm warnings have now been extended towards the southern Bahamas. While the center of Fiona is expected to say east of this area it will still be close enough to bring tropical storm and even hurricane conditions to the area.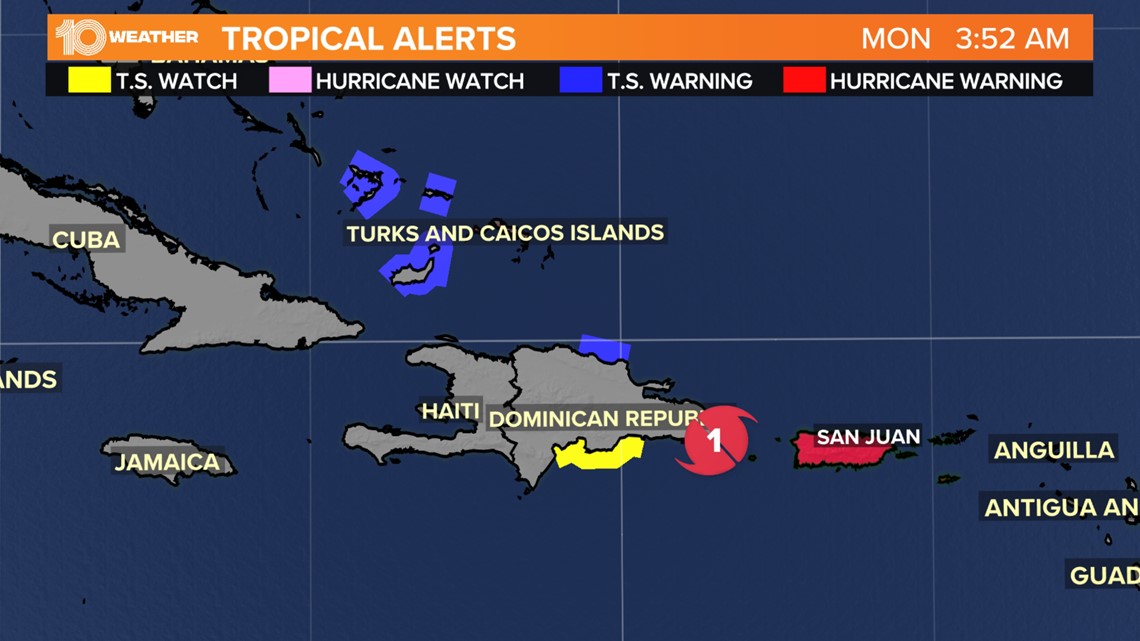 The current forecast takes the center of the storm over extreme eastern Hispaniola by tonight. Fiona then turns to the north passing near Turks and Caicos late Monday into Tuesday.
The latest forecast has Fiona strengthening to a Category 3 hurricane as it passes east of the Bahamas by the middle of the week.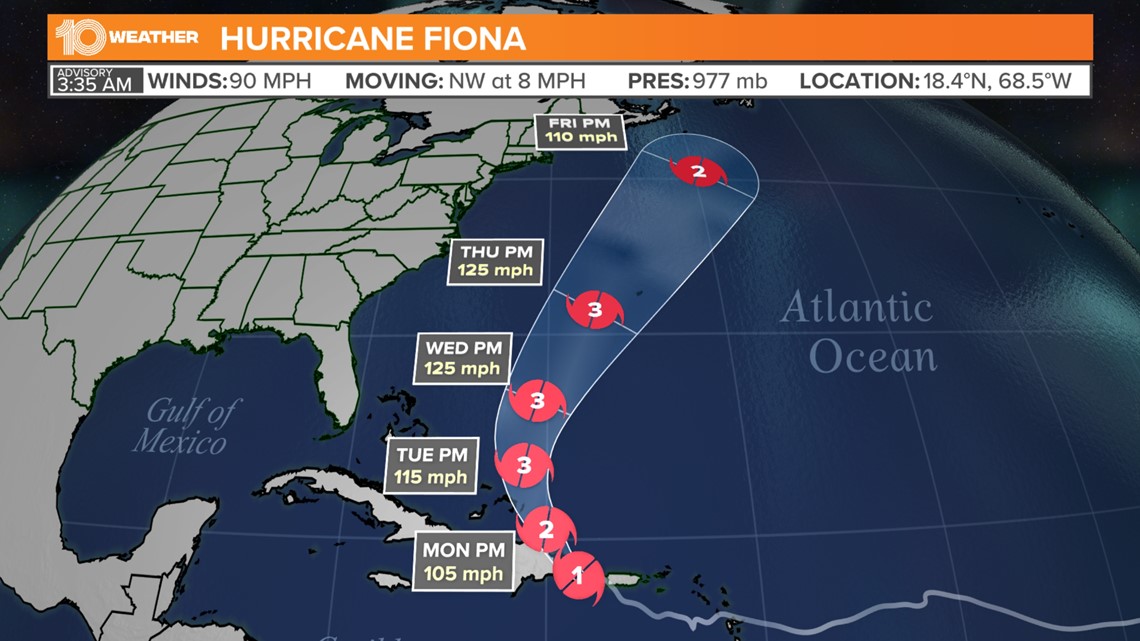 Right now, the current track continues to steer Fiona to the north away from the southeast coastline of the United States. There is no threat here in Florida from Fiona. From there, further strengthening will be possible as the system moves north towards Bermuda.