WINTER HAVEN, Fla. — Sheriff Grady Judd announced what he called "the single largest seizure of drugs and arrests made in the history of Polk County during an undercover wiretap investigation" on Friday.
A two-year investigation resulted in the Central Florida HIDTA (High Intensity Drug Trafficking Area) task force — along with the help of state, federal and local agencies nationwide — dismantling an extensive drug trafficking organization, according to the sheriff.
Judd explained that the investigation began in September 2020 when detectives executed a search warrant in Winter Haven and seized and a pound of methamphetamine. Over the course of the next two years, detectives learned that large amounts of the drug were being smuggled from Mexico to California and then to Florida by way of Los Angeles International Airport.
"We're dealing with an international smuggling ring that operated out of Winter Haven, Florida," Judd said during the news conference.
Many of these drugs, the sheriff explained, were transported through checked bags on domestic flights. He explained that in one instance, there were six large suitcases filled with meth on one flight.
"They didn't so much as throw a pair of underwear in the suitcase to act like they were hiding the drugs," Judd said.
While authorities made multiple arrests over the course of the investigation, Judd said the February 2022 wiretap was what helped detectives get to the top of the operation and link all the cases together.
Authorities arrested 85 people as a result, including who the sheriff's office called "the six ring leaders" of the operation: Demarcus Jefferson, Dwayne Stackhouse, Abadosh McKenzie, Lenard Henderson, Javarius Samuel and Darmonte Munson.
The 85 arrested were charged with a total of 355 felonies and 93 misdemeanors.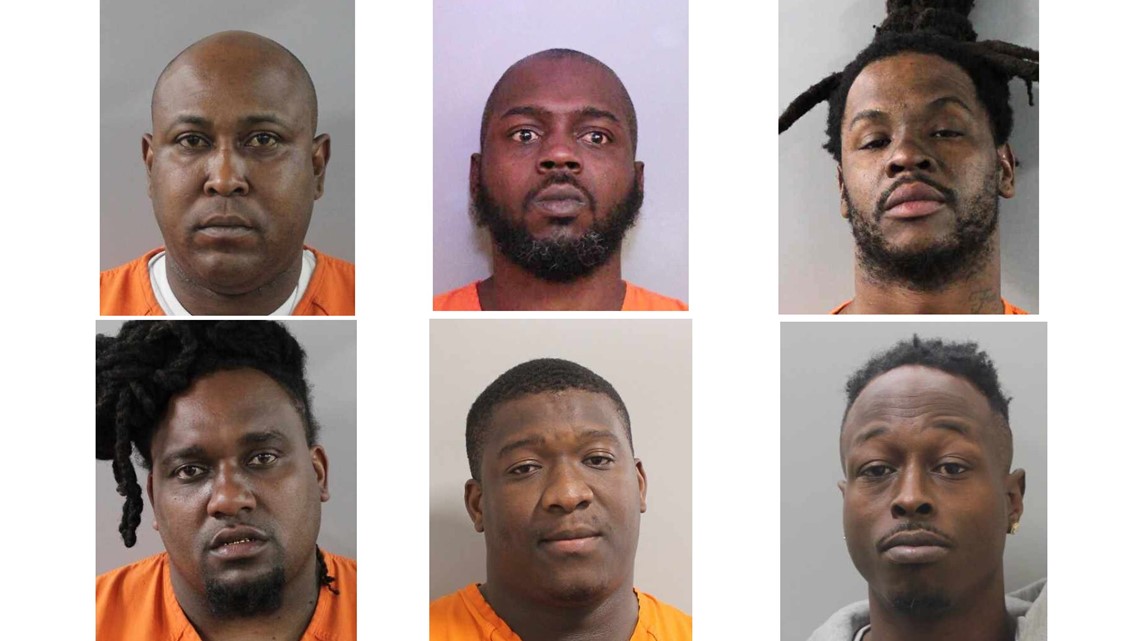 A total street value of $12.8 million of drugs was confiscated along with 49 firearms, three non-active grenades, two bulletproof vests, a stolen motorcycle and $235,000 in cash, according to a release from the sheriff's office.
"I am sick and tired of this national media and these national groups telling us that drugs are low-level and non-violent," Judd said. "I'm so very proud of our detectives and the agents and law enforcement officers who partnered with us to get these dangerous drugs and felons off the street."
You can watch the full press conference below.