SARASOTA, Fla. — Reports of fish kills and respiratory irritation are on the rise in Sarasota County, and red tide is likely to blame.
Its red tide map shows the following:
A high abundance of red tide at Caspersen Beach and Venice Beach
A medium abundance of red tide at Nokomis Beach, Service Club Park and south of the Venice Jetty
There are no reports or mere background indications of red tide from the city of Sarasota to Tampa Bay, including the most popular Pinellas County beaches.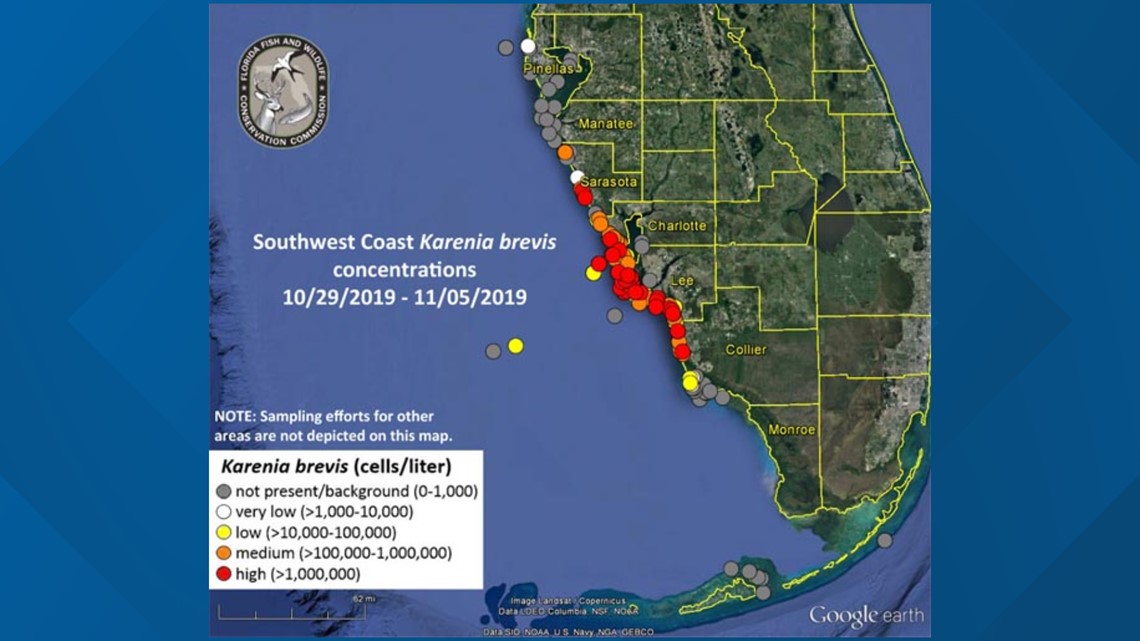 Forecasting where the red tide might go during the next several days largely indicates it moving away from the coastline because of a north-northeast wind.
What other people are reading right now: