ST. PETERSBURG, Fla. — Tropical Storm Elsa made landfall near Keaton Beach in Taylor County, Florida, Wednesday morning. At the time of landfall, it had maximum sustained winds of 65 mph.
The National Hurricane Center canceled all warnings south of the Pasco-Hernando County line. The hurricane warning along the west coast of Florida has been changed into a tropical storm warning.
Elsa moved past the Tampa Bay area late Tuesday night into Wednesday morning and brought tropical-storm-strength winds and heavy rain.
Elsa is forecast to move north at 14 mph through Wednesday afternoon.
Elsa continued moving north up Florida's Gulf Coast until it made landfall along the state's northern coast.
Elsa became the first hurricane of the 2021 Atlantic hurricane season as a Category 1 on July 2. It's varied in intensity since – being a hurricane upon approach to Florida's coast and then weakening to a tropical storm upon approach to the Tampa Bay area.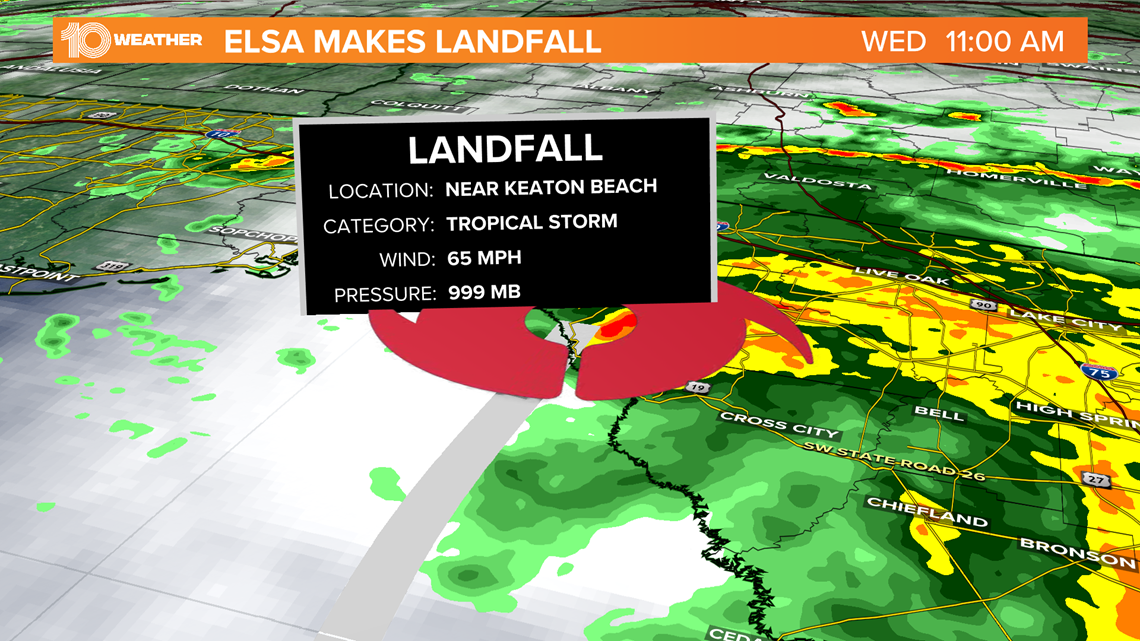 Tropical-storm-force winds (39+ mph) began coming into the Tampa Bay area in the evening. Southern counties, like Sarasota and Manatee, were the first to experience the stronger winds.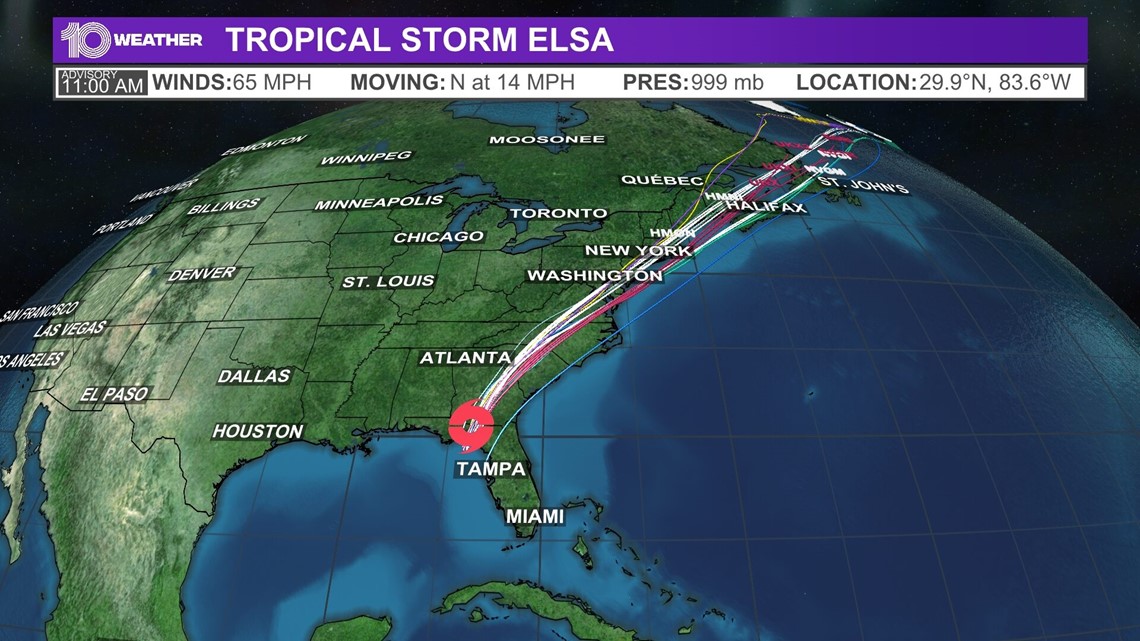 The following watches and warnings are now in effect:
West coast of Florida from Aripeka to the Aucilla River
West coast of Florida from Aripeka to Ochlockonee River
The mouth of St. Marys River, Georgia to Little River Inlet, South Carolina
North of Little River Inlet, South Carolina to Sandy Hook, New Jersey
Pamlico and Albemarle Sounds
The Chesapeake Bay south of North Beach and the tidal Potomac south of Cobb Island
Delaware Bay south of Slaughter Beach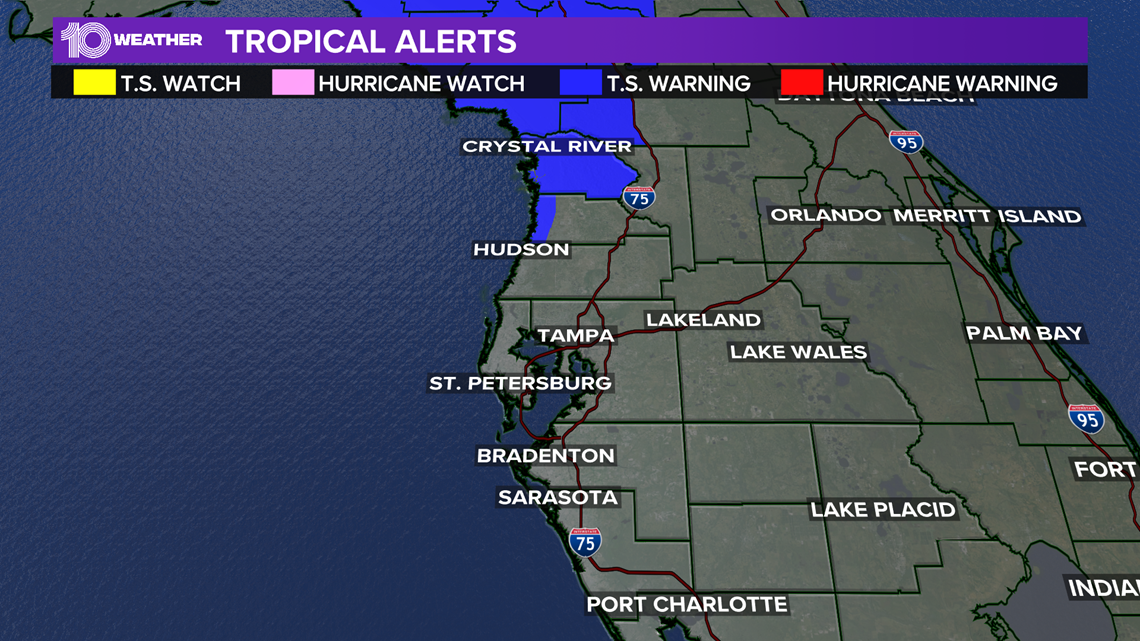 > STAY INFORMED: If you have a Smart TV, add our Roku or Fire TV apps to stream our hurricane live tracker. Then, download our free 10 Tampa Bay mobile app to get urgent alerts sent directly to your phone to keep your family safe.
10 Tampa Bay is your Hurricane Headquarters: