SEMINOLE, Fla. — What began slowly and full of hope is now an energetic movement to help military strangers. Plainly, the Operation: Military Matters non-profit is out of control in the best way possible.
"It started out with my daughter just going around the house and collecting items and doing one box," Kadi Tubbs said. "I think we did 50 in our first packing party."
Since then Graci Tubbs, 13, has been inspiring others to give back to the military on the other side of the world.
"They are keeping us safe. We're here right now because of them," she said."
Graci's family started Operation: Military Matters nearly four years ago and has packed over 1,600 care packages since then. Each box is filled with non-perishable items soldiers crave like gum, beef jerky, coffee and dry socks.
The boxes are shipped overseas and received warmly.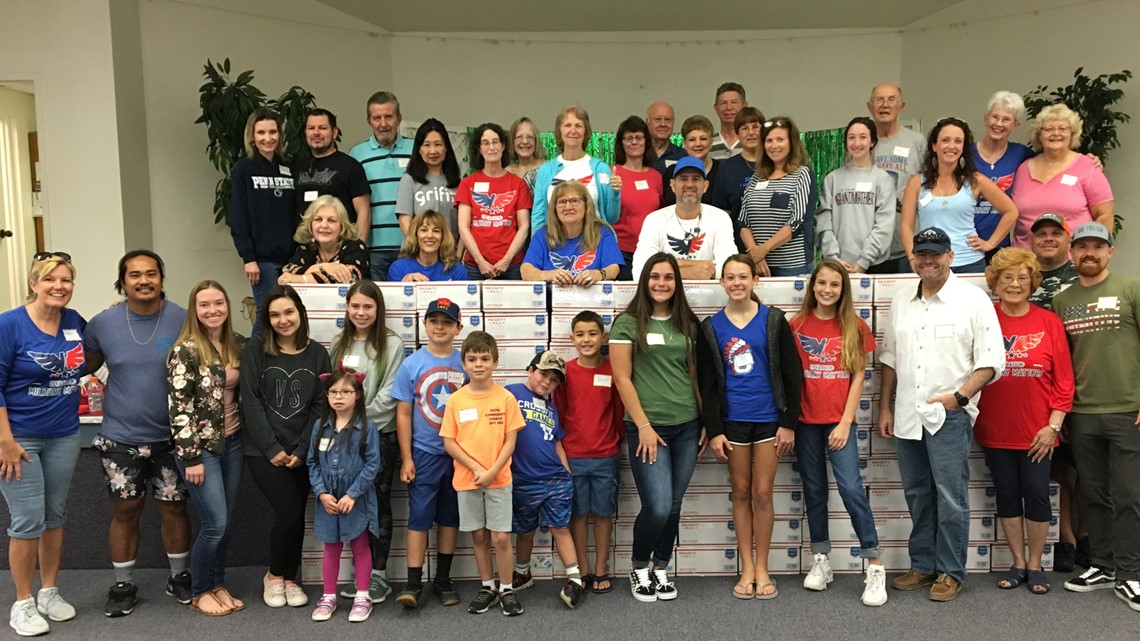 "When you open it up, you don't know what you're going to get inside," Sergeant Major Dave Cavanaugh said, who received about 100 boxes for his fellow Army service members while on a recent deployment to Iraq, Kuwait and Syria. "There is a ton of stuff that they put in these packages so it means a tremendous amount."
Military is a big part of Graci's family. Her uncle, Steve Tubbs, and both her grandfathers served in various capacities in the Army.
"They all helped me a lot," she said.
They also inspired an initiative that aims to pack and ship 100 boxes per month in 2019.
"I think they need to get appreciation for everything that they are doing," Graci adds. "It's hard to be over there without family and friends."
The biggest hurdle to care packages is shipping. Most of the items that go in boxes are donated but shipping adds up quickly. Strike Force Energy helped Graci with a grant to offset costs of supplies and shipping for the March delivery, which went to Kuwait.
Army members sent the Tubbs' a letter of thanks after the box arrived in the Middle East.
"It helps out," Cavanaugh said.
Graci spends Saturdays packing the boxes. The last packing party was staged in the fellowship hall of her church, Faith Community, in Seminole.
"It's not like this is a one-time thing," said the family's lead pastor, Dillon Thornton. "This is their life. A life of service."
It's that service that's making a difference for servicemen they'll likely never meet.
"It gets bigger every year, so it's exciting," Graci said.
What other people are reading right now: