Deadly, almost daily crashes make I-75 one of the most dangerous in Florida
A portion of Interstate 75 along Florida's west coast could fail by 2020.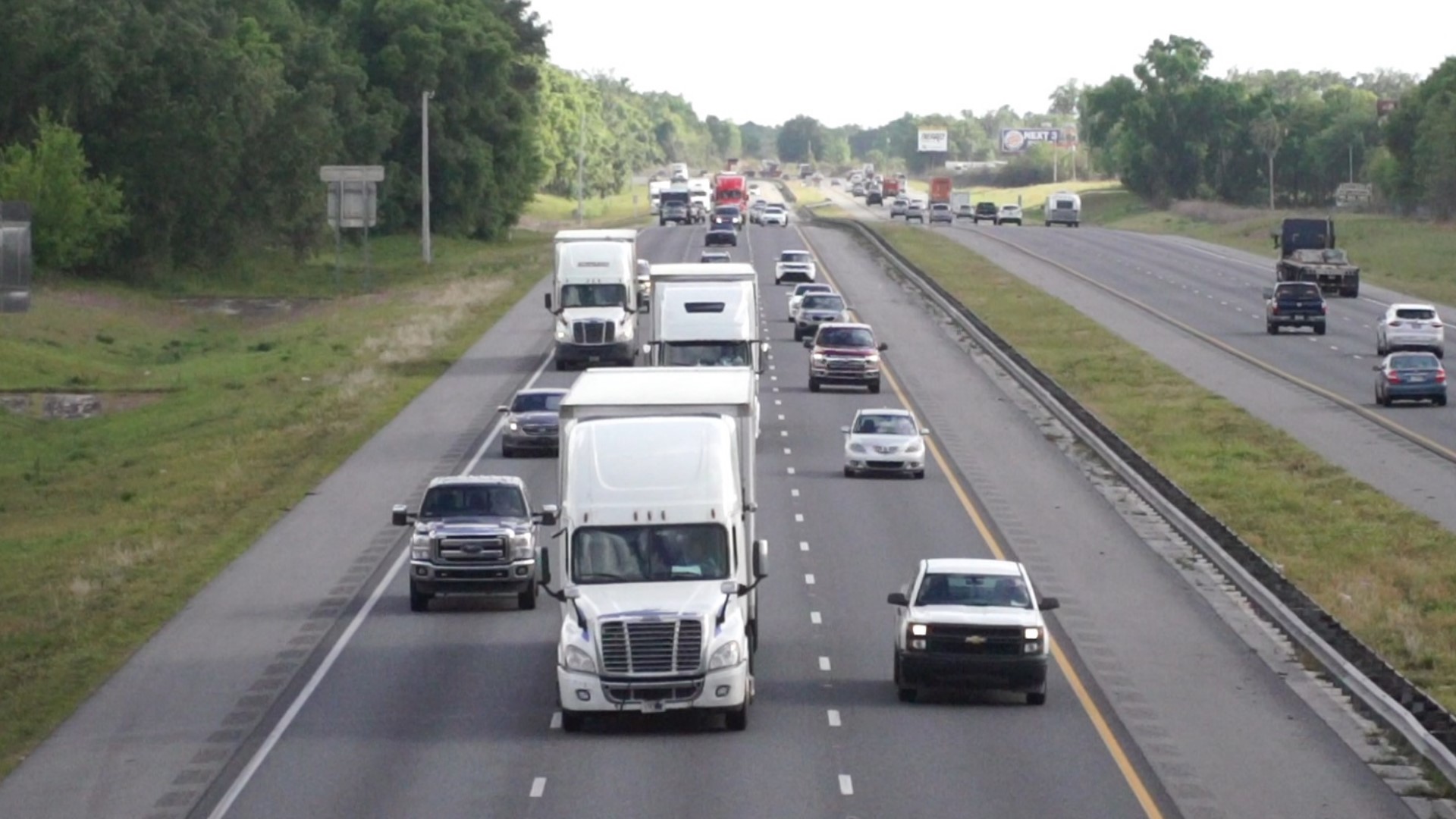 Every nine days, an accident shuts down one of the busiest interstates in Florida.
If you travel Interstate 75, chances are you've been caught in a slowdown.
And unfortunately, it likely won't be better soon.
10Investigates uncovered this is a problem that's been looked at for years. A portion of I-75 along Florida's west coast could fail by 2020. That's next year.
So, what's being done to make sure the next time you hit the road, you'll be safe?
Out of his control
: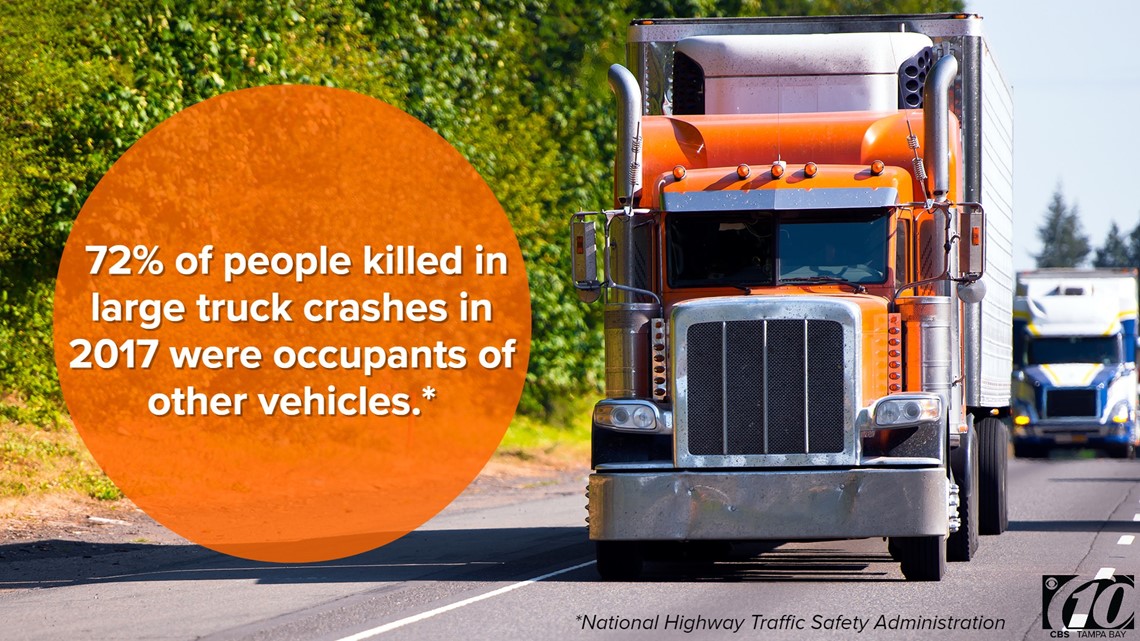 Just look into the eyes of Jarrett Tereskun. His mom says in every picture, you can tell by his eyes the gentle, kind soul he had.
"Jarrett was the light in everybody's life," Lisa Tereskun said. "He was the person that when he walked into a room, the room lit up. Not with just his smile, but with his energy. He was the most giving, loving, person I ever had the privilege of knowing and the honor of calling my son for 25 years."
He was kind to strangers.
"If he had $5 left and you needed $5 he would give you that $5 and not think for a second about it," Tereskun said.
"He always held my hand. He was a 25-year-old grown man and I was still his momma. Instead of getting to hold his hand now I have to hold a piece of metal that has his thumbprint on it," Tereskun said.
On July 14, 2017, Jarrett was on his way home from Gainesville when a few miles from his Wildwood exit, traffic came to a stop because of an accident.
When he didn't arrive home when his family expected him, they jumped in a car to trace the route he would have taken. When they got on I-75, Tereskun said the road was lit up with police cars and ambulances
"They said that they just found his identification and that he was deceased and had already been taken to the morgue," Tereskun said.
According to an accident report, an out-of-control semi-truck ran into Jarrett's car.
"I just laid there on the ground," Tereskun said. "I don't know for how long."
Studies in failure
: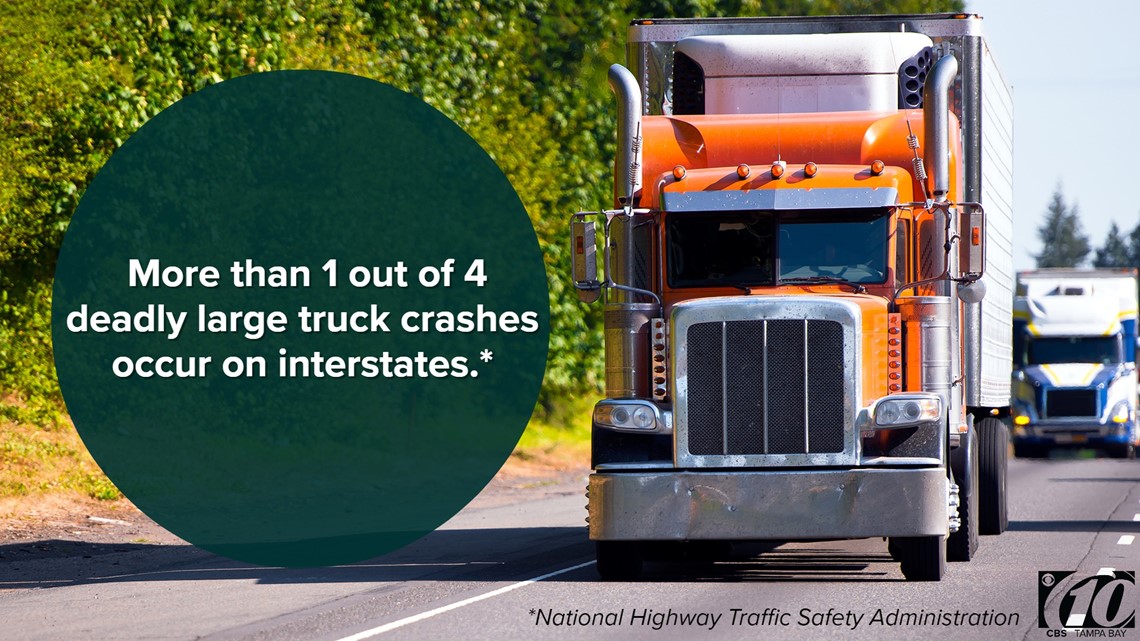 This stretch of road on I-75 is no stranger to accidents. Jarrett's crash was the second deadly wreck on the interstate in less than 12 hours.
That stretch of road is no stranger to transportation officials either.
Tom Byron, an engineer with the Florida Department of Transportation.
"We realized that a while ago, but corridor development takes a long time," Tom Byron, an engineer with the Florida Department of Transportation, said.
Four years before Jarrett's death, FDOT conducted a concept study looking at a portion of I-75 from Hernando to Columbia counties. The focus was on increasing safety and looking at congestion concerns north of Wildwood.
Once complete, FDOT assembled an I-75 relief task force to focus on ways to make that part of the interstate safer and more efficient for drivers. It cost taxpayers $400,000. The report was published Oct. 1, 2016.
"In that stretch of road, on average, once every nine days one direction is fully closed for an incident," Byron said.
That's what the department calls a failure. In its final report, the task force said it was worried that parts of I-75 could fail by 2020.
"If you travel it at some points you might think that it's already failing right now," task force member Matt Surrency said.
FDOT defines "failing" as a loss of service. All lanes are shut down because of an accident or congestion.
"From a user's perspective, it's not working like it should be," Byron said. "Short term would be operational improvements."
Short-term improvement the task force recommended include digital roadway signs, road rangers service patrol and more cameras that alert officials quicker when there's an accident. FDOT said all of these have already been implemented.
"One of the main things we're trying to put a dent in is secondary crashes," Byron said. "Twenty percent of fatalities are secondary. The faster we can see it, clean it up. Let people know that's what we're shooting for operationally."
Byron says they are trying to figure out more solutions. He says the goal is to find a way to clear up accident scenes quicker.
Another study. Another deadly accident
: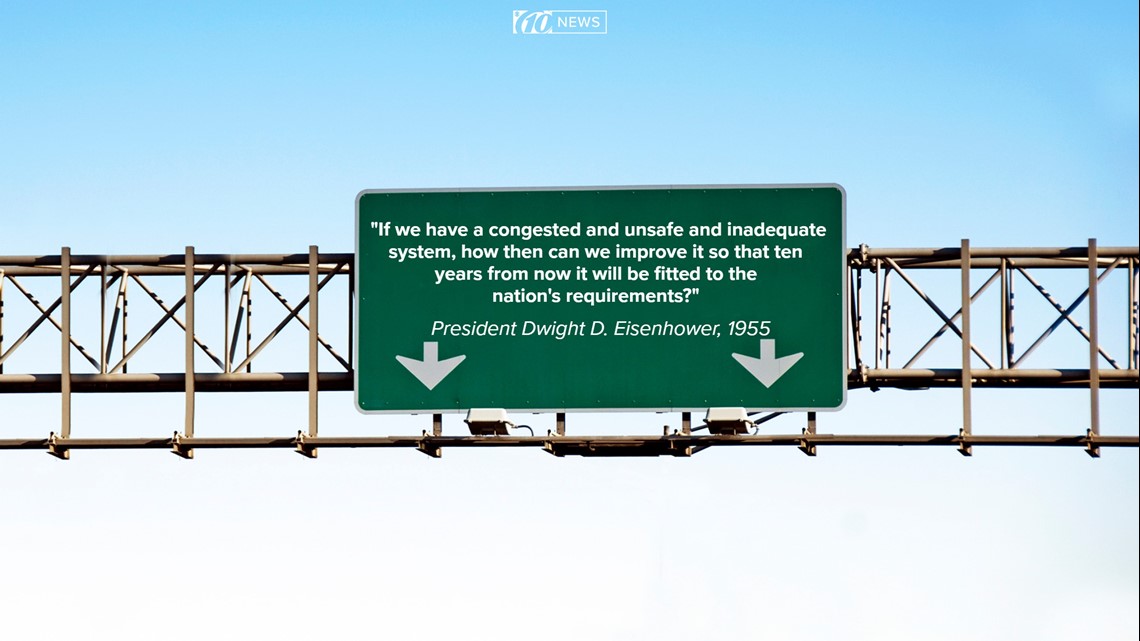 The Georgia Department of Transportation plans to build commercial vehicle only lanes on I-75 in central Georgia to reduce traffic congestion and improve safety for motorists around the Atlanta area. Building these types of lanes in Florida was one of the suggestions made by the I-75 Relief Task Force. But the most recent report published by FDOT in 2017 says a suggestion like this is not feasible.
"Even if it's not being built at least see the planning stages of it and seeing what we could generate out of it," Byron said. "And not creating more committees just to create some kind of answer that may basically fit into the line of what you're wanting."
Another study. Another deadly accident.
In January this year, seven people were killed on that stretch of road. Five of them were children in a church van heading to Disney World.
"I don't think there's nobody in FDOT that needs a wakeup call," Byron said. "The need far exceeds what we have the capability to do."
"We're not legally allowed to just start paving," Byron said. "It's federal."
For Tereskun, she says somebody has to figure out what to do so no more lives are lost on this stretch of road.
"I don't have knowledge of what they're doing, but all I can say is that if they see this, this is not a statistic. My son's life is not just another statistic," Tereskun said. "He was a living, breathing, loving light in this world. And when these accidents occur, and people are killed, it changes these families' lives forever. Don't look at these individuals that die on the roadway as just statistics and another number in the book."
Part 2 of Semi-Safe
What others are reading right now: