The man at the center of the Clearwater shooting that sparked a nationwide debate over Florida's 'stand your ground' law is now speaking to 10News. Michael Drejka remains in jail, where on Friday, he sat down with 10News' Reginald Roundtree for his first interview.
Drejka, 48, fatally shot Markeis McGlockton on July 19, during an argument over a parking spot outside the Circle A convenience store.
"I'm pretty much your normal, average, everyday person with average problems, I suppose," Drejka told us.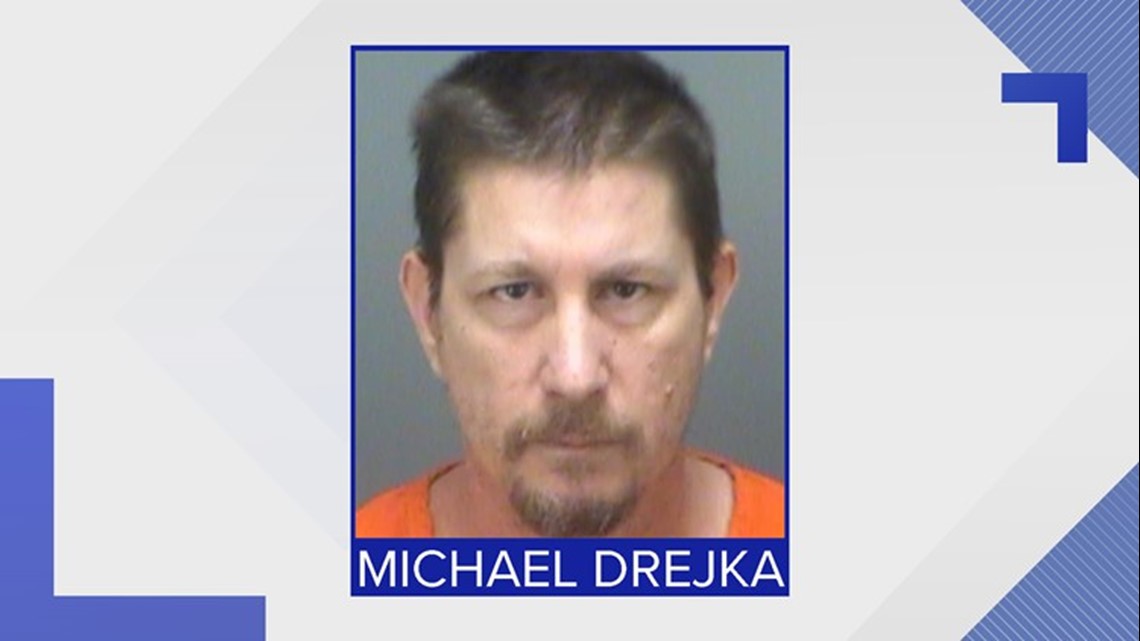 Originally, Pinellas County Sheriff Bob Gualtieri didn't arrest Drejka, citing 'stand your ground.' But the case was turned over to the state attorney's office and a manslaughter charge was filed.
In jail, Drejka has had plenty of time to reflect.
"I've had plenty of time to think about it, but as far as changing any of the events? I really, no, not off the top of my head," Drejka told 10News.
Drejka says he felt like he was tackled by McGlockton, not shoved. He also says he feared for his life.
"I followed the law the way I thought the law was supposed to be followed," he said.
He told us that parking spots for disabled people has always been a big issue with him. He says a former girlfriend needed them and so does his mother-in-law.
"It's always, uh, my whole life, I've always been looking for a handicapped parking spot," he said. "You know, it's always touched a nerve with me – the way they're abused and used."
Drejka says he's not a racist. He's a strong supporter of Second Amendment rights, but says he's not outspoken about it.
"'I don't need any of this spotlight," he said.
As for the manslaughter charge, Drejka says he only learned of it when he was arrested.
"I didn't hear about it until they were putting handcuffs on me," he said.
Last month, we heard from McGlockton's family. His father, Michael McGlockton, called his son a gentle giant.
"Markeis was a man above all men," he said. "I raised him to be a man, and unfortunately, it cost him his life."
Drejka remains in the Pinellas County Jail on a $100,000 bond.