Hurricane season can be a stressful time of year. Adding to that stress can be all the confusing terminology we, as meteorologists, use to describe the strength of a storm and the impacts a storm could bring.
Here at 10 Tampa Bay, we want you to be informed, not scared. This article will break down all the tropical terms you need to know for the upcoming season so you can be prepared. It doesn't matter if this is your first hurricane season or your 30th, it's a good time to refresh your memory.
Lets start with tropical systems and the definitions of each from a tropical wave all the way up to a major hurricane.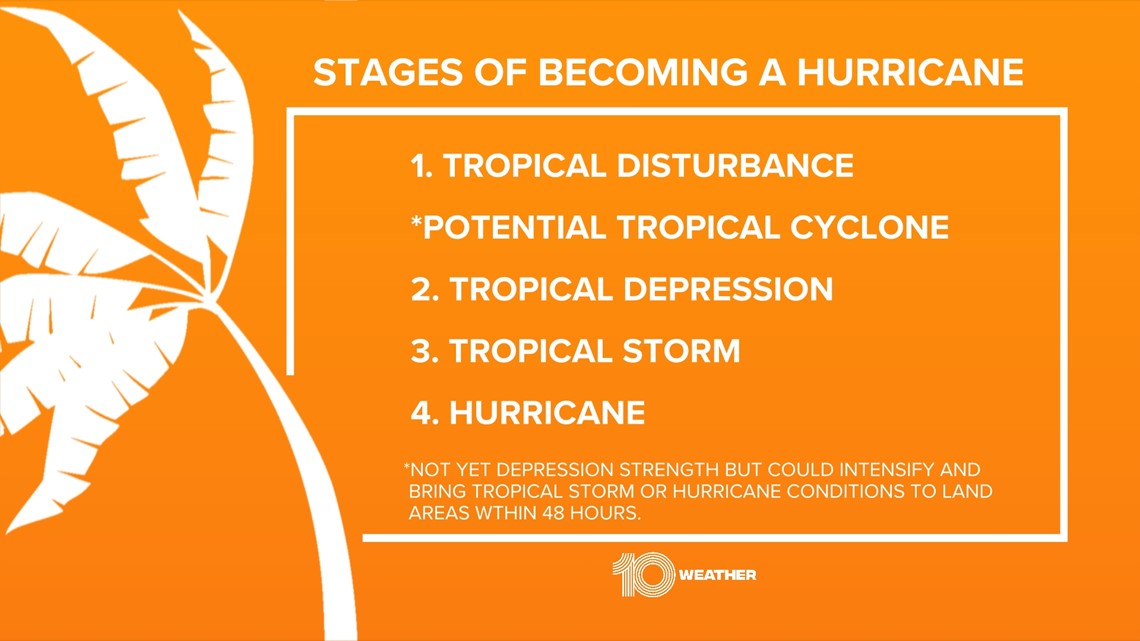 An area of relatively low pressure moving across the tropics that COULD lead to the formation of a tropical cyclone, which is a warm-core tropical system with a closed circulation and defined center.
Think investigative area! A system that the National Hurricane Center wants to collect more data from and will run model guidance. An invest will get a number between 90 to 99 along with an "L" for the Atlantic Basin (Example: 91-L).
What's a tropical disturbance?
A tropical system with organized convection (storms) originating in the tropics. So this is a more organized tropical wave but one that still does not have a closed circulation.
What's a potential tropical cyclone (PTC)?
This one is new. The National Hurricane Center introduced it in 2017. It is a system that is not organized enough to be a tropical depression, BUT it will potentially bring tropical or hurricane conditions to land within 48 hours. This addition allows the National Hurricane Center to issue watches and warnings.
What's a tropical depression?
This should start to sound more familiar! A tropical depression is an organized tropical cyclone with maximum sustained winds at the surface less than 38 mph.
If a tropical depression gets stronger and more organized, it can turn into a tropical storm. Maximum sustained winds will range between 39 to 73 mph.
A hurricane is a tropical cyclone that has winds at the surface sustained at 74 mph or greater.
What's a major hurricane?
A hurricane that is a category 3 or higher. Winds must be sustained at 111 mph or higher at the surface.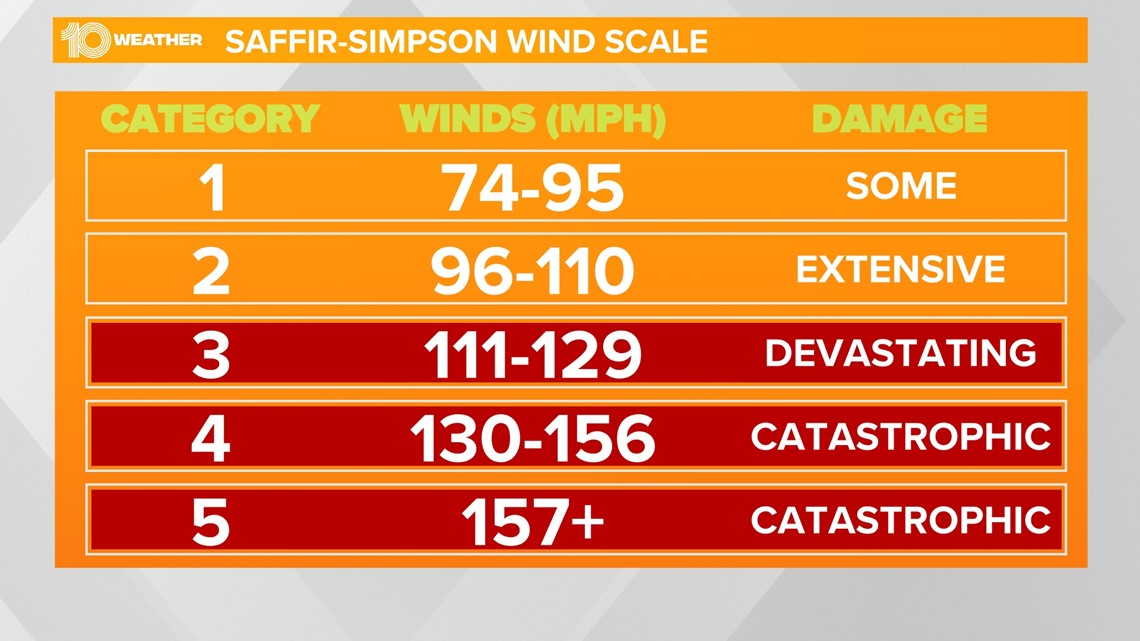 There are a few other types of systems that are good to know, including extratropical cyclone, post-tropical cyclone, remnant low and subtropical cyclone.
What's a extratropical cyclone?
The difference between a tropical cyclone and extratropical cyclone has to do with the main source of energy. An extratropical cyclone gets its energy when cold and warm air masses interact. They can occur over land or water and have a cold-core.
What's a subtropical cyclone?
You can think of a subtropical cyclone as a mix between a tropical cyclone and a extratropical cyclone. It forms over tropical waters and has a closed circulation, like a tropical cyclone. But it has the strongest winds away from the center along with the wind field and rain not being as symmetrical, like a extratropical cyclone.
What's a post-tropical cyclone?
Like the name suggests, the cyclone was once tropical but has lost those characteristics. It still contains heavy rains and strong winds.
This is a weaker version of a post-tropical cyclone. It has lost organized precipitation, and sustained winds are less than 39 mph.